Prepaid debit cards have become quite popular in the past few years. This is especially true for those who don't have a traditional checking/savings account through a bank. A prepaid debit card, can be used most anywhere that you shop. You can buy groceries, plane tickets, go to a movie, and many other things. If you run out of money, you can reload the card. It's also a good alternative to carrying cash.
Prepaid debit cards do have some advantages over the traditional credit and debit cards. However, just like any other debt or credit card there are pros and cons. For example: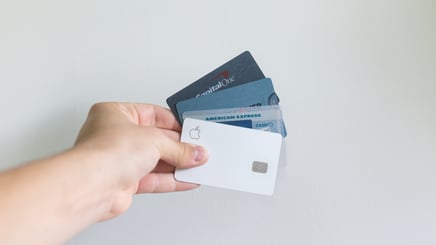 Pros
* If your card is stolen your loss is limited to the amount on the card.
* Thieves can't steal your information. Personal and financial information are not on this card so your identity and data can't be stolen.
* If you are prone to overspending you can't spend more than the amount loaded onto the card.
* It can be used as a tool to teach your kids how to budget their money. Some cards offer an instant alert to parent so they can see what their teens are purchasing in real time.
Cons
* These cards lack regulatory constraints. Prepaid cards can get expensive because the card issuer has great latitude over fees charges to activate the card. Some not only charge an activation fee but also charge a fee with every use of the card. Other types of fees that may be charged are when you:
* use an ATM machine.
* check your balance.
* reload money to the card.
* talk to customer support.
* Some may charge a monthly maintenance fee.
The last thing you want to do is have a prepaid debit card cost half the amount you loaded on the card, just to use your own money. Before you buy a prepaid debit card be sure to read the small print. For more financial tips, contact our office at (866) 497-9761 to schedule an appointment with our advisors.