Looking for a finance expert to interview on your podcast or speak at your upcoming event?

Our team can be available by web conference or travel to your event.
We often speak to owners of digital agencies on topics such as financial and non-financial metrics, forecasting, cash flow management, and strategic planning.
We also speak at national conferences and state CPA societies on topics such as the CFO of the future, how to successfully provide Virtual CFO services, how to run a distributed firm, etc.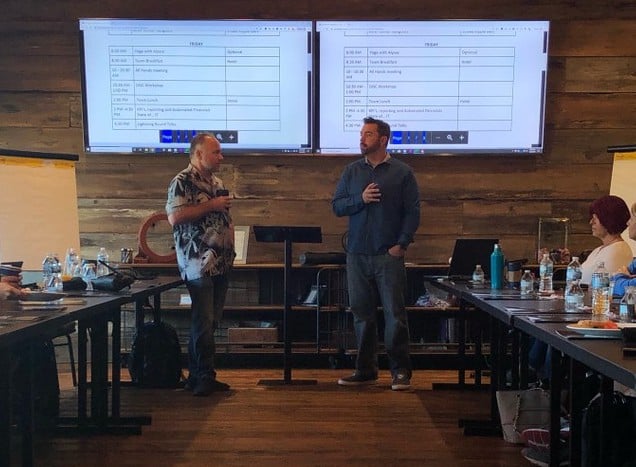 ---
Speakers Bios



About Jody Grunden, CPA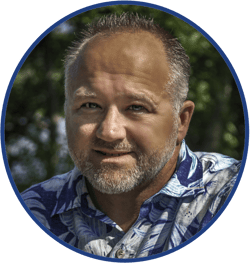 Jody Grunden is an accounting visionary with over 20 years of experience. He has helped pioneer innovative changes within the industry, including the introduction of the first subscription-based billing method employed by an accounting firm. Together with his partner Adam Hale, Jody co-founded and serves as CEO of Summit CPA, which the pair launched in 2002. He is a member in good standing of the American Institute of Certified Public Accountants and the Indiana CPA Society. Jody works also extensively with the QuickBooks accounting software where he has been a QuickBooks ProAdvisor since 2002 and a member of the Sleeter Group where he teaches QuickBooks to small business owners. Jody's public accounting background includes corporate experience as a tax manager for Rea Magnet Wire Company, Inc, a $250 million multi-national manufacturing company. His success at Rea Magnet Wire was highlighted by a successful appeal to the Taxation and Revenue Department of the State of New Mexico that resulted in the receipt of a $300,000 Investment Credit that the department had previously denied.

Together with Adam Hale, Jody has helped Summit CPA grow with a focus on top-tier services with an emphasis on Cash Flow Management, Forecasting, Budgeting, Debt Restructuring, and Cutting Edge Tax Planning. But Jody also recognized the distinct potential offered by emerging technology. Around a decade after forming Summit CPA, the company went fully remote and began offering a non-traditional package of Virtual CFO services to creative digital companies. Jody takes great pride in helping business owners strive in all economic conditions. He strongly believes that a well-run company will excel in both a good and a bad economy. He also believes in the educational aspect of helping businesses and the accounting industry transform and thrive within a digital environment.
Furthering that belief, Jody actively participates in numerous information-sharing endeavors, including podcasts on subjects such as essential forecasting software and critical strategies for CPAs hoping to launch their own virtual CFO firms. He is also the author of two books, Digital Dollars and Cents and Building the Virtual CFO Firm in the Cloud, and the winner of multiple awards, including recognition as 2020's Top Innovative Practitioner by CPA.com.
About Adam Hale, CPA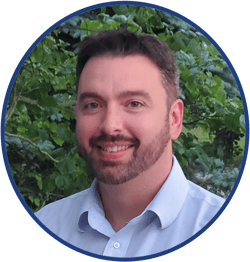 Adam is a Partner and COO of Summit CPA Group where he leverages 15+ years of experience in the public accounting sector to coach both his team and other accounting firms in modern best practices and the strategic delivery of Virtual CFO services. His specialized knowledge comes from his numerous years working as a CPA and CFO for clients across different industries and platforms. He strongly believes that a foundational understanding of the financial and non-financial numbers driving a business is critical to any organization's success. Together with the Summit CPA team and his clients, Adam helps materialize this concept by unraveling the financial structure of clients' businesses and developing and tracking customized key performance indicators (KPIs). This process has proven crucial and highly effective in helping clients with profit planning and properly scaling their businesses.


Active engagement with a variety of clients has helped Adam develop a robust working knowledge of many different industries and the keys that are vital to success within those industries. And after Summit CPA shifted focus to become an early pioneer in the fast-growing Virtual CFO marketplace, Adam has been able to successfully assist clients with acquisitions, debt restructuring, bankruptcy, reorganization, cash flow management, budgeting, and advanced tax planning — all while working with a dynamic, fully-remote team. Continuing education is at the heart of Adam's core philosophy, driving him to take on a leadership role in Summit's development of educational materials for both internal teams and other CPAs and accounting firms. He takes a leading role in the ideation and development of informative CPA training courses, including Summit CPA's extensive and detailed resource, The Virtual CFO Playbook: How to Land $60K/year Clients and Provide a Killer Client Experience.
Adam's experience within the industry extends beyond just Virtual CFO leadership. He has also managed client staff in multi-office and multi-state environments. Additionally, he has served as the audit partner for his firm. Adam is a member of the Indiana CPA Society, as well as the American Institute of Certified Public Accountants (AICPA).

About Jamie Nau, CPA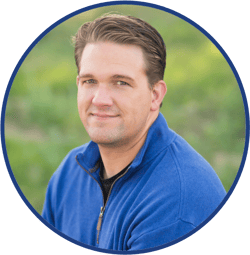 A consummate accounting professional, Jamie is the Director of Accounting and a VCFO at Summit CPA.
Prior to joining Summit, Jamie worked with middle-market and large companies, both as an auditor and as a corporate accountant. During this time, he experienced firsthand the central role of financial numbers in these companies' executive-level decision-making processes.

Since joining Summit, he has been dedicated to making sure the clients he works with have similar information and tools to enable them to make the best decisions for their businesses. Jamie especially enjoys the challenge of transforming difficult financial concepts into easily-understood material that everyone can understand.
---
Some of the topics we can cover include:

Running a Distributed Accounting Firm
The 4 Most Important Financial Metrics for Growing Your Business
Becoming a Virtual CFO Service Provider
Using Industry Metrics to Help Grow Your Business
The Hidden Costs of Running a Distributed Company
---
Sample Presentation Summary

Financial Metrics: Get a Grip, Grow Your Business & Improve Profitability

We'll teach you the importance of diving deep into the financial side of your business.
How much cash should you have in the bank?

Determine how much money your company should always have in the bank.
What is forecasting and why do you need to do it?

What are the key metrics driving that forecast? Learn why you should use a forecast as a guide for every business decision you make -- i.e. expansion, acquisition, buyout, retirement.
What if you could pull a lever to improve your company's performance? You can! Discovering how to use those metrics as levers to lead your company to higher profitability.
How do you determine and measure your pipeline?

Your pipeline metric (what you currently have under contract and what you have "in the works") should not be forgotten as it can have a drastic impact on your revenue on forecasting.
In addition, you'll learn how and where to compare your metrics with those of others in the industry. Discover where you fall short and where your company has the most room for improvement.
---
Want to see if we're available for your event?
Click the button below to send us an email.