Whether you are starting a new business or trying to improve an established business, you need a plan to keep your business going strong. How can you do that? Every now and then you need to review your business plan. If you don't have a plan then you need to make one if you expect your business to succeed and be profitable. Here are some questions to help guide you as you review your business plan.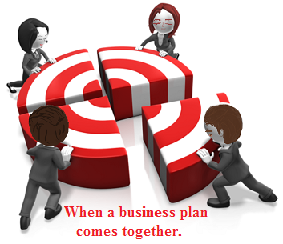 * Why do you think potential customers should buy your product/ service over another company that offers the same product/ service? What makes your company stand out from others?
* Who will be your target customers? Will your product every one of all ages or those of a certain age? Using the correct marketing tools will be very important in this area.
* Are you utilizing technology that is up to date that will ensure your company and customer base will grow? You might think about updating your website so that it is easy to navigate and that is interactive for your customers.
* What is your plan for growth? If you need to expand or hire new employees you might want to consider a new location that will allow for expansions and updated technology.
* How much profit do you plan to make this year compared to last year? With improvements to your business plan in place you should be able to attract more a larger customer base. If things are a little stagnant, try using incentives that will retain established customers as well as attract new customers.
For a more detailed analysis of your business, contact our office at (855) 977-7623 to schedule an appointment with our Virtual CFO to ensure that your business in on the right financial track. Utilizing modern technology we have the capability to assist you virtually anywhere in the USA.