*The average price scales based on revenue and employee count. Final pricing takes into account these factors and a la carte services added on by the client. Pricing has been updated as of 2/21/2023.


---
HOW CAN A VIRTUAL CFO BENEFIT YOUR BUSINESS?
Here's how we typically work with growing companies

Take a look at the below infographic (data from Infusionsoft) to see what growth stage your company is: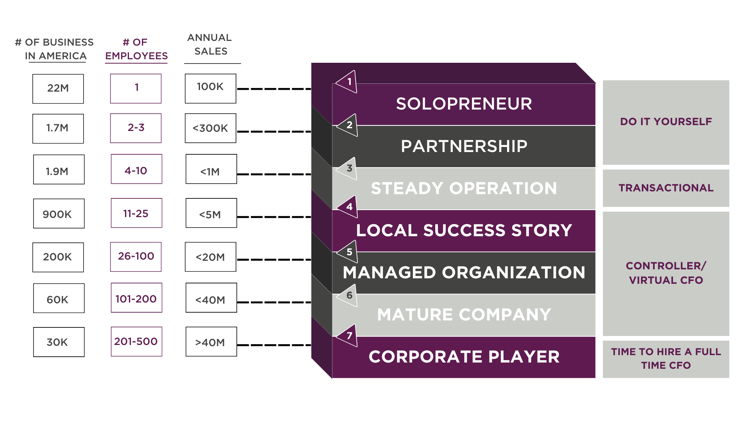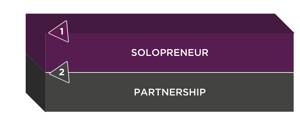 For solopreneurs or partnerships, we can handle your basic business tax returns.

For steady operations, check out our Transactional value tier. At this point, we're not just assisting you with tax returns, but also with more strategic planning. We're not just a team of bookkeepers and accountants. We're experts in laying a solid financial foundation to help your business accelerate.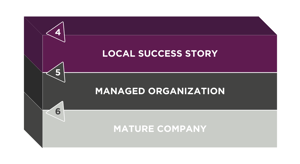 For local success stories, managed organizations and mature companies, check out our Controller or Virtual CFO value tiers. At this point, we're handling your accounts payable and receivable, and we're getting into much more strategic cash flow management and dynamic forecasting.
If you're ready to scale, this kind of dynamic forecasting is a critical component of your future growth.



When you get to the corporate player level, our processes and core business model are no longer a good fit. We typically recommend that you hire a full-time, staffed CFO to continue helping your business scale.
---

Considering hiring a Virtual CFO for your company? Let's chat!
Schedule a free 60 minute consultation with us today.