Our accounting team started asking whether there was an easier way to review financial statements. Ultimately, we wanted to make it easier and faster to review the many transactions and records involved in the review process. Finding a solution that could do just that seemed unlikely, but we were on a mission to find one.
The Summit CPA team landed on Autoreview, and we were quickly wowed by the efficiencies and automation available through the application. To find out how Autoreview has streamlined the review process for our back-office team, keep reading.
Why Autoreview
Autoreview connects to QuickBooks Online and quickly pulls in all data necessary for the review process. Everything is sorted into easy to navigate reports, decreasing time spent sifting through data and transactions. While QuickBooks Online has a similar feature, it lacks the process optimization and time saving features that Autoreview has. We will talk about those specific features in the next section.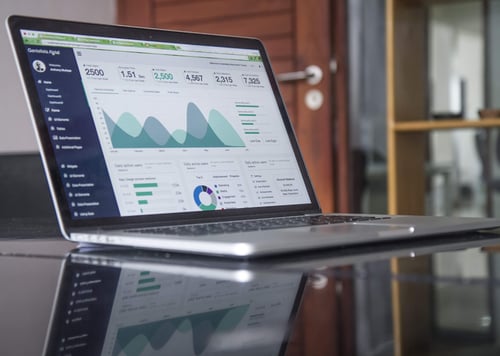 Through integration of Autoreview with our existing technology stack, we have been able to increase the speed and accuracy of month end close. We have also been able to easily identify trends in accounts over time. By incorporating Autoreview into our review process, we have also lowered the learning curve for less experienced team members and helped them improve their bookkeeping skills.
Autoreview Features
Autoreview has many innovative features, but we want to talk about the ones that have had the most impact on our team. The first feature that comes to mind is the built-in learning tool. Autoreview pays attention to historical data and raises flags on reports and transactions when something out of the ordinary happens. For example, if a subscription to graphic design software is usually $40 and suddenly changes to $85, Autoreview will flag this for your team to review.
It's also important to note that your team members can raise a flag themselves. Each report has a sign-off button and a flag button. If further review is necessary, your team members can flag a transaction to let others know further review is warranted. Team members can create notes communicating why they flagged a certain transaction or report. If the report is good to go, the sign-off button can be pushed letting everyone know that further action is not necessary.
Another feature we appreciate is the ability for our team to identify and resolve coding errors or duplicates in one place. If we notice that thirty different transactions were duplicated, we can bulk edit those duplicated transactions rather than making individual changes.
Overall, Autoreview has helped us review and analyze our customers' books while tracking discrepancies, identifying trends, and improving consistency.
Autoreview Reports
Autoreview's support team can set up the initial reports and configurations you might need for your client's review process, saving your team members' time. Autoreview not only creates standard reports to help you review your customers' books, but Autoreview also allows you to create custom reports. For example, you can generate customized reports with rules that flag any transactions within a specific account that exceed a specific threshold. These customized reports are located in the "saved reports view" and will pop up each month during your review. With Autoreview's responsive support team, customizations can be made quickly and easily. Wondering what types of reports Autoreview generates? Take a look below.
Uncategorized entries
Entries posted to parent GL
Entries w/o class
Entries w/o location
Entries w/o name
Entries w/o customer/project
Negative/zero balance vendors
Negative/zero balance customers
Duplicate entries
Duplicate names
Unreconciled entries
New vendor/customer/GL entries
Unusual entries
Entries trend analysis
Review vendor/customer GL lists
Account balance checks
Review expenses
During the review process, Autoreview will automatically check off reports that have zero issues. Then, your team can focus on specific reports that have errors. From there, your team can solve any errors that appear. As your team members go through the reports, a progress bar will appear at the top of their screen marking where they are in the review process.
When the review is finalized, a history is saved showcasing which reports have been completed. You can go back and look at the history of reviews finalized by your team and see if there are any outstanding transactions or flags on the reports that need your attention.
The Impact of Autoreview
The impact Autoreview has had on our team has been much larger than we initially expected. Through Autoreview, we customize reviews for each of our clients while maintaining a streamlined and consistent process. Our team members at Summit know the health of our client's books in real time, and intuitive reporting provides our team with a checklist to catch errors. Through Autoreview, we are also able to see snapshots of our clients' GLs and use comparative insights to help us analyze their books. Furthermore, through advanced search features, we can sift through data much faster than manually looking through documents or using QBO.
Perhaps one of the most significant impacts Autoreview has had on our team is syncing with both QuickBooks Online and Cash Flow Tool. For expenses and inflows to sync correctly with Cash Flow Tool, the names in both Cash Flow Tool and QuickBooks Online must match. You can imagine that changing the names of each expense in QuickBooks Online to sync over can be a time-consuming process. Autoreview has made this process much faster. Simply by checking transactions that need to be changed, information like names, dates, customer tags, and more can be bulk edited, synced to QBO, which then syncs to Cash Flow Tool.
Through Autoreview, we can truly tailor our review process to our client's needs and use this tool to align what is important to them.
More Considerations
One important limitation to note is that Autoreview is not available for QuickBooks desktop. It is only available to sync with QuickBooks Online. We would also like to remind you that while Autoreview does speed up the review process, a once over of the P&L and balance sheet is still in order, as well as, a GL reconciliation.
In summary, if you are looking for a tool that can take some of the heavy lifting away from your team come review time, Autoreview is your answer. Learn more about Autoreview by visiting their website.