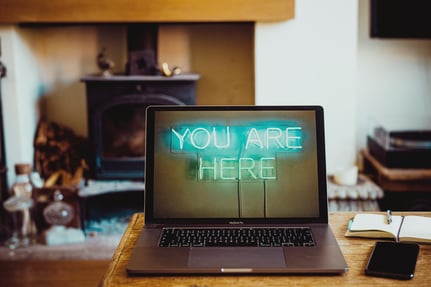 Standardizing your operations by creating relevant processes and procedures is a great way to keep both your staff and your clients happy. It's also a necessary step if you're looking to scale your business. As you go through the process of standardizing your operations, you may be wondering which tools can help standardize the systems you currently have in place and ensure that your business can adapt as needed to serve your clientele.

Here we are highlighting three ways in which you can easily standardize your operations and change your processes today.
Choosing the right software
Having software in place that allows you to review procedures tied to client services is imperative because it enables you to maintain financial accuracy and streamline work for your staff. It's important that every staff member follows the same procedures when reviewing financial materials, which means that these materials are reviewed the same way every time. Therefore, you can have different employees working on a client's financials and know that they're going through the same process and that nothing has been overlooked.

Choosing the right software is a crucial component to standardizing your business operations, which includes creating, maintaining, and having the ability to alter your processes and procedures. We use Jetpack, and have found that this software allows us to maintain standard procedures for bookkeeping and other back-office tasks. Having standardized procedures allows you to move between employees with little to no effect on the client.
Use dashboards
We have increased our use of dashboards for client work as we have moved our systems to a cloud server. More specifically, we use dashboards that allow us to maintain the same level of detail from client to client. These detailed dashboards include client level KPIs, both financial and non-financial, as well as a portal to store monthly client financial statements.

The dashboards also take into account other factors that may be specific to a particular client. Using platforms that allow you to map out your client's story and engage with detailed information about them helps you remain consistent in the delivery of services. You can achieve this level of consistency because your team can access the same information and, therefore, stay on the same page about what's happening with each client.
Regularly check in with clients
Being blind-sided by a client with feedback while they are about to walk out the door is no fun. That is why we check in with clients monthly through sending out a customer satisfaction survey that requires them to record how they feel about our working relationship. During the onboarding process we check in more frequently – the surveys go out weekly. Developing a process for obtaining and reviewing client feedback, especially during the onboarding period, helps our team manage client accounts effectively. Client feedback is extremely important to retention. It allows you to have real time feedback on the performance of your team and keeps everyone up to date on the clients perception of how you are doing. We try to maintain client retention greater than 92%. This process also helps keep us in check in in regard to what procedures need to be put into place to ensure customer satisfaction moving forward.

Employing these actions and using the tools listed here can help you standardize your operations so that your firm runs efficiently, and your clients remain satisfied with the service(s) you're providing. Once you put the right processes in place and optimize your use of the appropriate software and platforms, you can increase your ability to offer quality services consistently. Doing so is sure to increase client retention and have a positive impact on your earned revenue.
---
Summit CPA Group is a fully distributed accounting firm and leading provider of Virtual CFO Services in North America. In addition to providing VCFO coaching, CPA firm augmentation, Summit CPA Group is building a community of CPA firm owners who want to learn how to provide or enhance their existing VCFO service offerings. The CFO Community includes: free monthly CPE webinars, a Slack network, The Virtual CFO Playbook – a course dedicated to teaching CPA firm owners how to build and scale Virtual CFO services, and more. Join the community today and start getting the support you need to grow your firm!