These days, many companies claim to provide Fractional CFO or Virtual CFO (VCFO) services, but what they're usually referring to is simply back-office accounting services – help to pay bills, managing cash flow, etc. There are also a lot of consultation services out there – "specialists" who do heavy-level consulting (at a hefty price), but they leave you to figure out the rest.
Having provided Virtual CFO services for over a decade now, Summit CPA is a true pioneer in the industry.
Here are four things that differentiate us from a lot of the other services you can find online these days:
One: We become a member of the team.
With Summit CPA the client-facing Virtual CFO essentially becomes a member of the client's team backed by an internal team of accounting professionals with a wide variety of experience. The team helps clean up the books and the accounting processes. They set up a forecast and industry metrics so we can see how the company is doing compared with others in the same industry.


Two: We help with high-level strategy.
The VCFO becomes like a GPS for the company. They work with company leadership to define the business goals and vision. The company owner tells us where they want to go, and we help them figure out the best path to get there. We jump into the seat next to them as co-pilot so when life happens and they find themselves having to go left instead of right, we help them get back on track and keep things moving forward. We help with developing profit-sharing plans, mergers, and acquisitions, ensuring they get the financing they need, scaling, business development, etc.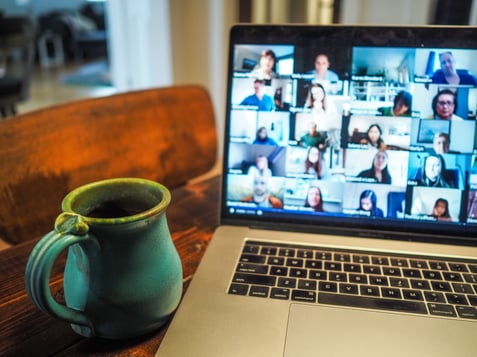 Three: Our services are a-la-carte.
We can fill in the back-office accounting services if needed. For example, if the COO is handling paying all of the bills and tactical work on the finance side, we can take that over. We can facilitate invoicing and tax work (i.e. tax planning, projections, and prep), if needed. In some cases, a client may want to keep their taxes with an accountant they've been working with for years, and that's fine with us as well. All of our services are a-la-carte so the client can pick and choose which ones they want (and which ones they don't), and they can make adjustments any time.


Four: Our pricing is value-based.
Most accounting firms still charge hourly rates which can result in some unhappy surprises for the client as well as tense working relationships.
We, on the other hand, a bill based on the value we're providing—with a fixed fee—so there are never any surprises in terms of billing. We charge a flat fee on a weekly basis. There's no contract (i.e. one-year commitment). Clients can discontinue service at any time (we just ask for 30 days' notice for transition purposes). This allows the value that we're providing to speak for itself.
If you're considering hiring a Virtual CFO for your business, you'll want to keep these four things in mind. A true VCFO should be able to provide a higher level of value than a traditional accountant or bookkeeper. They should essentially become a member of your team and help you with higher-level financial strategy, forecasting, and cash flow management.
---
Summit CPA Group is a distributed virtual CFO firm with a non-traditional approach to accounting. Their amazing team of CPAs and accountants provide professional Virtual CFO Services and 401(k) Audits for companies all over the United States—many of which are remote companies as well. The Summit team fully understands the accounting, bookkeeping, cash flow management, and business tax nuances that come with being distributed, and they love helping clients overcome these challenges through their own experience and expertise.