UPDATED ON 11/17/2023
Building Your 2024 Content Windmill for Endless Marketing Energy

This webinar has already occurred,
but you can catch the replay to the left.

You're a pro at developing marketing strategies and content for your clients, but at the end of the day, there isn't much time left to market your own business. It's a problem we've seen our clients struggle with again and again. In this webinar, Kelly Schuknecht, Marketing Director at Summit Virtual CFO by Anders, will show how her team has created a "content windmill" that makes content generation feel like a piece of cake. If you're looking for a way to improve the efficiency of your marketing strategy and decrease the time commitment it takes to market your business, this webinar is a must-see.
Learning Objectives:

Discover how to create a content windmill.

Learn how content recycling is a game changer for marketing efficiency.

Explore new ways to market your business.
Who should attend:
Creative agency leaders looking for more efficient ways to market their business

Business owners discovering the power of content recycling
Webinar Presenters
Marketing Director

Summit Virtual CFO by Anders

Virtual CFO

Summit Virtual CFO by Anders
---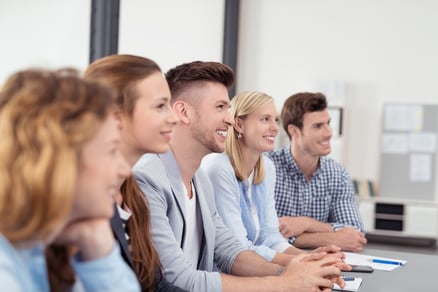 Prerequisites: Experience providing client services
Program Level: Basic
Advanced Preparation: None
Delivery Method: Group Internet Based
Registration: RSVP to attend the online meeting on the date listed above. Details for connecting to the meeting will be provided.
Refunds and Cancellations: There is no cost for this program so no refunds will be offered. For more information regarding refund, complaint, and/or cancellation, please contact our office at 314-492-4328