It can be a grueling task to hire employees that are a good fit to your business. So it's important that you keep good employees happy. An employee that enjoys his/her place of employment will have a positive impact on your business operation, customer service as well as your profit level. How can you keep your employees happy? Here are some suggestions.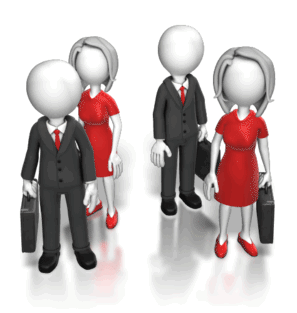 * Lead by example. Demonstrate the personal discipline and commitment you hope to instill in your workers by showing up every day with a positive attitude.
* Emphasize the link between attendance and productivity. Absenteeism is a symptom of unhappy employees. Help your employees understand the importance of the role they play in the success of the business.
* Learn what motivates your employees. Conduct an online survey to learn if money, recognition, promotion, or time off drives your employees.
* Enrich skillsets. Cross-training and job rotation can improve appreciation for overall business operations and mitigate boredom and dissatisfaction.
* Create a time-off bank. Modify the traditional offering of vacation, personal, and sick days. Give your employees the responsibility and ability to balance work and home obligations by empowering them to manage total available paid time off.
* Celebrations. Acknowledge when an employee has done a good job. Maybe with an "employee of the month. Celebrate employee birthdays or special occasions. These things may seem like distractions from your business but they are very much appreciated by your employees. When you have happy employees performance will improve and your business will profit.
For a more detailed analysis of your business, contact our office at (855) 977-7623 to schedule an appointment with our Virtual CFO to ensure that your business in on the right financial track. Utilizing modern technology we have the capability to assist you virtually anywhere in the USA.