UPDATED ON 11/13/2023
6 Skills Every Leader Should Develop for Inclusive Leadership

Reserve your spot now!

The workforce is undergoing rapid changes, marked by increasing diversity among team members in both regular roles & leadership positions. It is imperative that our leaders possess the capability to embrace inclusive leadership, as this is crucial for achieving success & fostering collaboration within teams. To maintain our competitive edge & attain industry leadership, our leaders must equip themselves with the skills required to unite teams towards a common goal.

What are these six critical skills that every leader should have? How can we cultivate a culture of inclusivity & productivity within our organization? Ayo will guide participants through the essential skills & behaviors that leaders must develop at all levels of an organization.
Learning Objectives:

Understand the key qualities needed to build an inclusive culture.

Identify key behaviors to becoming better inclusive leaders.

Understand the importance of building personal connections with team members and the positive impact this has on the work environment.

Learn how to assess and promote psychological safety in the workplace, ensuring that all employees feel safe expressing their ideas and taking risks.
Who should attend:
Creative agency leaders adopting inclusive leadership skills

Business owners looking to develop inclusive teams
Webinar Presenters
Director of Training and Development

at Prime Target Solutions

Virtual CFO

Summit Virtual CFO by Anders
---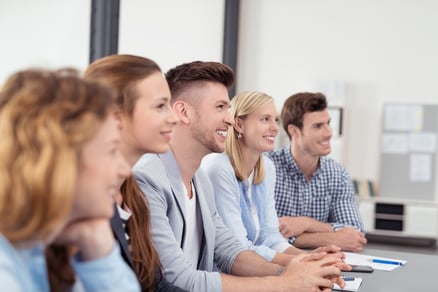 Prerequisites: Experience providing client services
Program Level: Basic
Advanced Preparation: None
Delivery Method: Group Internet Based
Registration: RSVP to attend the online meeting on the date listed above. Details for connecting to the meeting will be provided.
Refunds and Cancellations: There is no cost for this program so no refunds will be offered. For more information regarding refund, complaint, and/or cancellation, please contact our office at 314-492-4328