Download a free guide to 401k audits.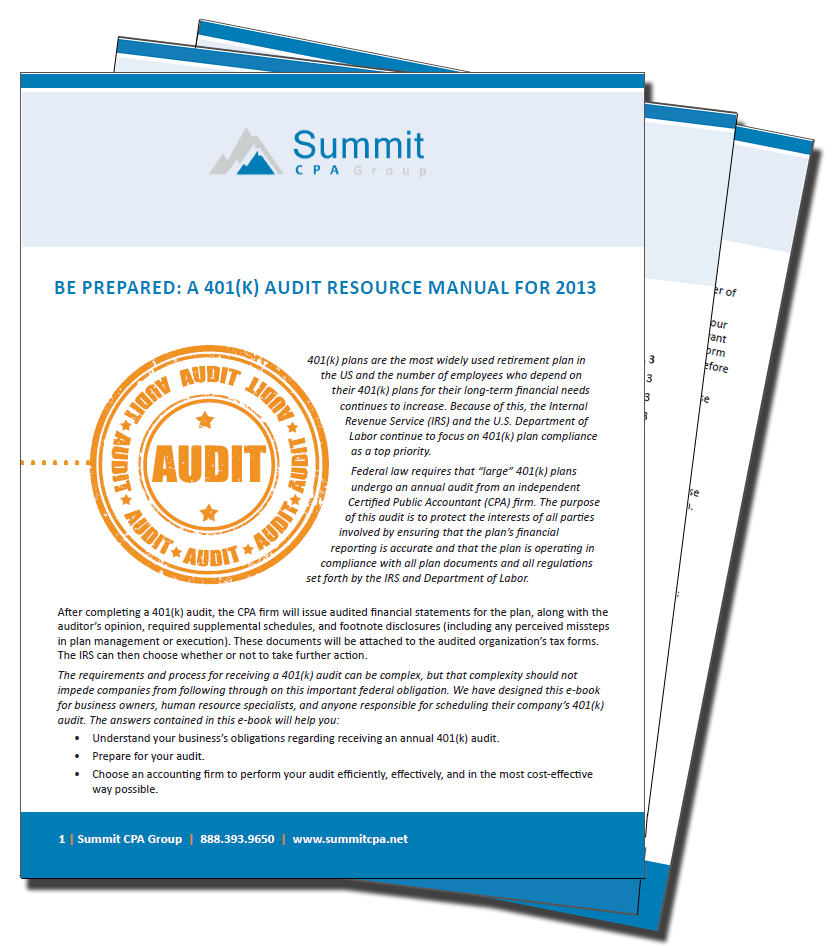 If you're asking any of these questions, then our eBook is just for you:
Am I required to have a 401k audit?
How much does a 401k audit cost?
How can I best prepare for a 401k audit?
Fill out our short form to get instant access.