In an era where virtual and hybrid work environments are more common than ever, the technology CPA firms use is a crucial component of their success. With that in mind, selecting and implementing technology that suits your firm can help streamline processes and improve your operations.
Most CPA firms stick to the programs within the Microsoft Office software suite and rarely stray away from them to search for other innovative solutions. However, at Summit, we actively search for platforms that have the potential to help us deliver services to our clients more efficiently. Below are a few suggestions on what to consider as you search for the appropriate applications to make your firm more efficient and how to use those applications effectively.
Establish Your Accounting Platform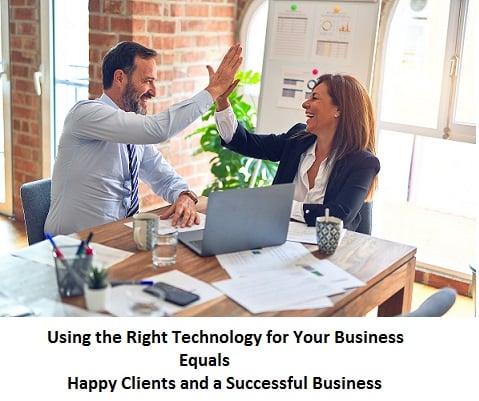 An accounting platform is the first tool you should consider selecting as a CPA firm. This platform is where you will keep all your data and reporting information to serve your clients. While this may seem like an obvious first step when identifying which applications you want to add to your tech stack, it's a crucial one as it lays the foundation for the work you will perform.
When it comes down to what accounting software you should select, we recommend looking for platforms that have an online component. Cloud-based platforms provide more accessibility for your team and are essential if you have a virtual or hybrid workplace. At Summit, we use QuickBooks, which has the online component QuickBooks Online. Other platforms, such as Xero and NetSuite, are worth looking into as they also provide cloud-based accounting software.
Identify Integration Capabilities
If you're still looking for other tech tools to make your work life easier, we recommend searching for applications that integrate seamlessly with your current software. In doing so, you're selecting applications that will streamline your existing processes instead of choosing a platform and building processes to accommodate that technology. For example, we use Bill.com for our Accounts Payable. This platform integrates with our accounting platform, which makes paying invoices from our vendors much more manageable.
Leverage Your Tools Effectively
Employing a variety of tech tools alone isn't going to do much for you unless you use them consistently and tailor them to maintain your business. For example, at Summit, we use the software Reach Reporting. The platform is user-friendly and allows us to visualize data in an engaging and informative way. While we use this software for standard financial reporting needs, we also use it to put together actionable reports we share with our team, such as reports that display trend analyses. With that said, we recommend identifying applications that can serve more than one function.
Being intentional about the software you select for your firm increases the likelihood that you will cultivate a tech stack that improves your business's operability. Ideally, you want to end up with cloud-based tools with excellent integration capabilities that you can use for multiple purposes. From there, you can regularly use those tools to continue growing your business.