For service providers, client onboarding is a crucial time. It's one of the first opportunities your company has to begin building a good relationship with your client. At Summit CPA Group, we have created an onboarding program that lasts several weeks and contains specific action steps that we can customize to address our clients' needs better. Establishing a streamlined onboarding program makes the entire process less painful for both the client and our team, thereby strengthening the bond we share with our clients.
Below are a few tips on how to have a successful client onboarding and, ultimately, build solid relationships with your clients.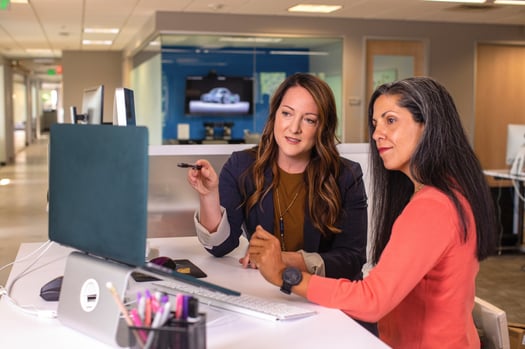 Lead from the front. It's imperative that you start laying the foundation of the client-provider relationship during your kick-off meeting by detailing expectations around your work together. This conversation includes explaining the expectations you have for your clients (e.g., attendance at meetings, consistent communication, etc.) and what they can expect from you. We also recommend using this time to get an even better understanding of what exactly your clients are looking for you to do. This will vary based on the services, packages, and offerings you provide. From there, you can adapt your onboarding program to address any immediate needs the client has so they can begin seeing the benefits of the onboarding process sooner rather than later.



Communicate any changes

. As you dive deeper into the client's specific asks and come to a clearer understanding as to what their immediate needs are, you may have to adjust your timeline or other aspects of the onboarding process. With this in mind, it's essential that you tell your client what changes you're making and why. Maintaining these open and informative lines of communication will help allay any growing concerns your client may have about your onboarding program and help them see you as a trusted resource.


Define the scope of your services. It's very easy to get into the habit of saying "yes" to a client to appease them. However, if you constantly do this, you could find yourself doing work that is out of scope, which could destroy your team's capacity, hurt your bottom line, and deliver lackluster service to a client. For these reasons, it's crucial that you avoid scope creep by telling your clients what services you can and cannot offer them and operating within those parameters.


Continuously assess your process. Getting feedback from your clients about their experience with the onboarding process in real-time is another way to build and maintain a positive professional relationship. Doing so means you can address concerns as they come up and prevent them from becoming larger issues. At Summit CPA, we send out surveys to our clients during the onboarding process, asking them to rate their experience. We then analyze the feedback we receive, discuss the results with our onboarding team, then determine a way to address any apparent issues.



Have difficult conversations

. We encourage having tough conversations with team members who might be falling short when it comes to servicing a client. It's imperative that you have these conversations because what may start as a minor issue could become a massive problem down the road with the client. We recommend engaging in these difficult conversations using a solutions-based approach to give these team members the direction they need to rise to the occasion.
Onboarding serves as a prime opportunity for you to succeed at fostering strong connections with your clients. Building these relationships will help you bolster client retention, ultimately beefing up your bottom line over time.
Summit CPA Group is a distributed virtual CFO firm with a non-traditional approach to accounting. Our amazing team of CPAs and accountants provide professional Virtual CFO Services and 401(k) Audits for companies all over the United States—many of which are remote companies as well. Contact our office at 866-497-9761 to schedule a consultation today!