Let us show you what a Virtual CFO can bring to your team by offering you a
FREE

10-15 page Financial Scorecard ($650 value).

There's no better way to evaluate how a Virtual CFO can help your business than to see exactly what we provide for our existing customers. Complete our short form to get started, and then we'll ask you to provide some basic financial details so our team of Virtual CFOs can create your financial scorecard.
WHAT IS A FINANCIAL SCORECARD?
Great question.
Our Financial Scorecard helps you understand how your business performs across five distinct categories.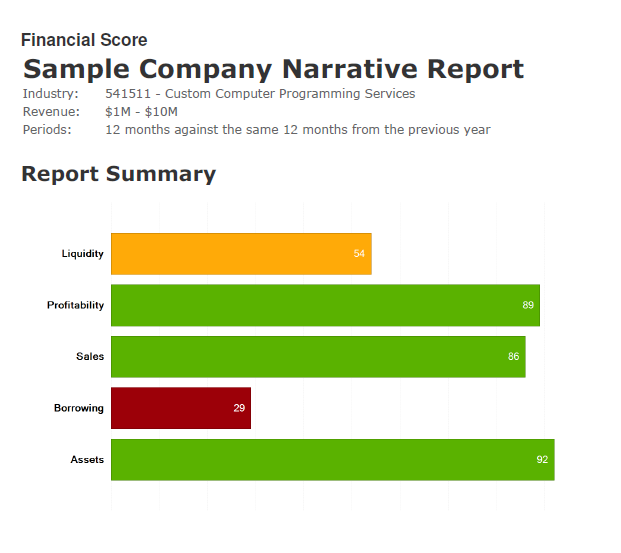 But here's the kicker.
Not only do we help you understand how you're performing against yourself, but we also show you how you're performing against your industry as a whole.
As an example, if you've never thought about what your net profit margin should be relative to others in your industry, this report is invaluable.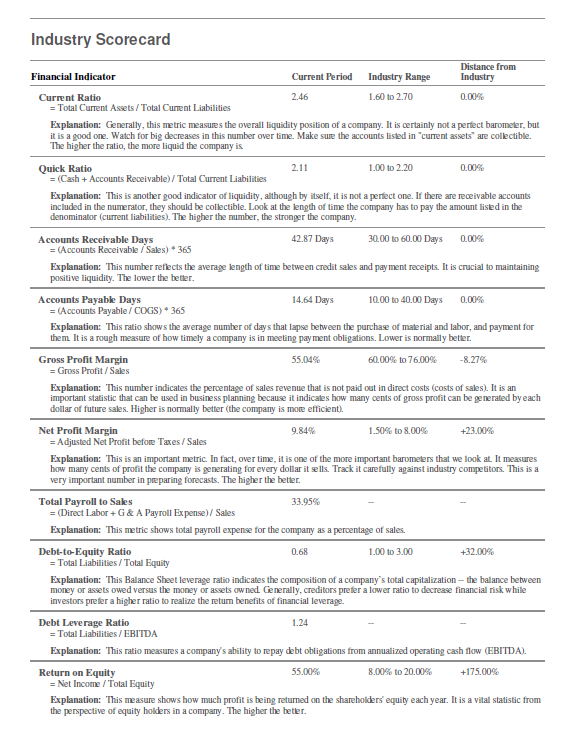 Normally, we only create these reports for our Virtual CFO clients.
Take advantage of this limited-time offer and complete our form to get your very own 10-15 page scorecard.
(Note: This offer is only available to companies based in the United States)