Recently Congress ruled to make a portion of unemployment compensation for 2020, tax free. This is causing a little chaos for some this tax season. So, here is what you should know.
Background
Because of the 2020 pandemic, millions of people who lost their jobs, received unemployment compensation. The IRS normally classifies unemployment as taxable income. However, Congress recently-passed legislation making the first $10,200 of 2020 unemployment compensation tax-free on your tax return.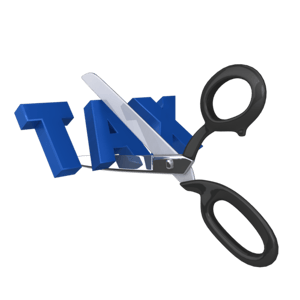 The Problem
This tax break legislation didn't become law until March of 2021, which is 3 months after the end of the tax year. Millions of people had already filed their 2020 tax return by the time this legislation came into effect.
The situation
Have you already filed your 2020 tax return? If so, wait for further instructions from the IRS. The IRS is in the process of trying to figure out a way to automatically apply the tax break for any taxpayers that have already filed their 2020 return. This process will help avoid the need for filing an amended tax return. At this time, the IRS has not provided any further guidance.


If you have NOT already filed your 2020 tax return: The IRS has issued advice about how to report this tax break on your 2020 tax return.


New tax deadline. The individual tax return deadline has been moved from April 15

th

to May 17th due to all the chaos. The extension applies only to Form 1040. If you have to pay estimated tax payments, your payments for 2021 are still due on April 15th, as well as, June 15th,

September 15th

and January 15, 2022.

If necessary, the IRS will issue further information about this tax break, which we will pass along to you.

At Summit CPA we offer multiple resources to assist you with all of your tax and financial planning needs. Contact our office at 866-497-9761 to schedule an appointment with our advisors.