When was the last time you reviewed you designated beneficiaries? If you haven't done this lately it's a good time for a review and to make adjustments where or if they are needed. It's easy to get busy and forget to update beneficiaries, especially right after a life changing event. However, for the sake of your loved ones it's important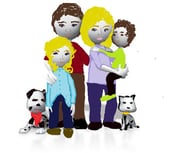 that you keep your beneficiaries current. Why?
The person you have designated as beneficiary for an account is the person that inherits the assets in the account, no matter what your will says. Normally, you will have beneficiaries for you IRAs, 401ks, pensions, annuities, as well as any insurance policies.
Since you made your initial designation choices there may have been some life changing events that occurred such as; children, marriage, divorce, or even the death of one of your named beneficiaries.
Tax laws may also affect your beneficiary designations. When you choose the wrong beneficiary, or fail to name a contingent beneficiary, it may affect the long-term value of your IRA assets after you die.
Make reviewing your beneficiary designations part of your year-end financial planning review. At Summit CPA we offer multiple resources to assist you with all your financial needs. If you need assistance contact our office at (260) 497-9761.