Did you know that the law requires that the 3 major credit reporting agencies provide you with a free credit report once a year?
One sure way to help prevent fraud is to get your FREE annual credit report. Credit reports often have errors. That's why checking your credit report at least on an annual basis is so important. You can correct any errors found as well as make sure you're not a victim of identity theft in any of your accounts. Below is the contact information for the credit reporting agencies to help you get your free credit report.
Annual Credit Report.com
Telephone: 1-877-322-8228
Website: www.AnnualCreditReport.com
Via mail: (fill out the online form and mail it to the following address)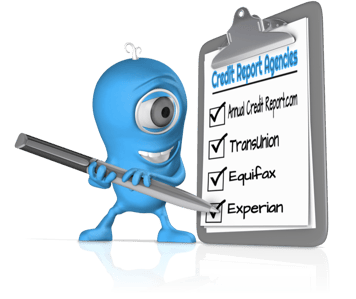 Annual Credit Report Request Service
P.O. Box 105281
Atlanta, GA 30348-5281
Below are the three major credit agencies and how you can contact them directly.
TransUnion
Telephone: 833-395-6938
Web site: www.transunion.com
Via mail: 2 Baldwin Place
P.O. Box 2000
Chester, PA 19022
Equifax
Telephone: 1-800-685-1111
Web site: www.equifax.com
Via mail: Equifax Credit Information Service
P.O. Box 740241
Atlanta, GA 30374-0241
Experian
Telephone: 1.888.EXPERIAN (397-3742)
Web site: www.experian.com
Via mail: P.O. Box 9701
Allen, TX 75013
What if you find errors on your reports? If you find any issues on your credit report, work through the credit bureau's process to correct the error. You may also consider placing fraud alerts on your credit agency account if you experience any kind of identity fraud.
At Summit CPA we offer multiple resources that will help get your business on the right track. Contact our office at 866-497-9761 to schedule an appointment with our advisors.