Though the pandemic still looms, many of us have been vaccinated and feel more comfortable traveling to visit our family and friends. You might say many feel a sense of normalcy. In fact, the roads and airways will be packed this year with an estimated 54.3 million people eager to visit with family and friends on this Thanksgiving holiday. Travel will require a lot of patience so leave a little early to get where you're going without rushing. Don't forget to take your manners and patience along as you venture out.
Let's face it, the holidays can be stressful for everyone whether you're traveling or hosting Thanksgiving dinner at your home for loved ones. You might avoid some of the stress by avoiding conversations such as politics and religion. Instead, wouldn't it be fun just relax and reconnect with your family and friends while having some fun remembering the good old pre-pandemic days and create a lot of new memories.
Perhaps you've heard the old saying, "Get your head on straight". Meaning, before you leave home, think about what kind of memories you want to create for yourself and all the loved ones you're sharing the holiday with. Take lots of timeless photos and videos to enjoy and share until you visit again in the future. Remember, rather than focusing on what you don't have, be thankful for all the good things you do have in your life.
We wish you safe travels and a very Happy Thanksgiving.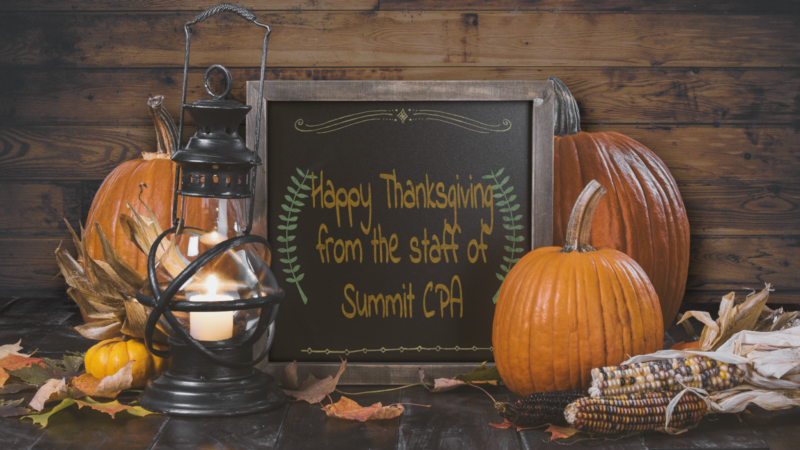 Our office will be closed today Thursday, November 25th and Friday November 26th so that we can make fond memories with our own families. The office will reopen on Monday, November 29th. If you need contact us you may leave a message at (866) 497-9761, and we will return your call as soon as possible.