As you plan ahead for your 2020 tax obligations, there have been some new tax laws passed this year that you should take into consideration as you prepare. Below we outline new tax laws you should be aware of.
Charitable contributions
For taxpayers who want to make a contribution, an above-the-line deduction of $300 is available, per tax return, regardless of your filing status. This deduction is only available for the 2020 tax year. You can donate to multiple charities but the contribution must be at $300 or less to take advantage of this deduction. This above-the-line deduction for $300 or less should help ease the elimination of the charitable deduction for most taxpayers.
However, if you have donations that are over the $300 amount,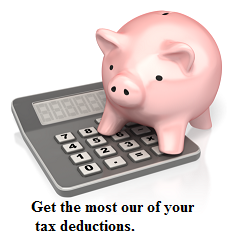 you will need to itemize. To take advantage of this above-the-deduction, you must make your donation by December 31, 2020. You will also need written acknowledgement of your donation from the charitable organization you choose.
Donating up to 100% of your income
For 2020 only, you can contribute as much of your income to as many charities you want. The usual contribution limit is at 60%. Only a few taxpayers can take advantage of this deduction. This is a tax proposal meant to assist struggling charities during the pandemic.
To take advantage of this income donation, you must make the donation by December 31, 2020, and obtain written acknowledgement for each donation you make.
Pay birth and/or adoption expenses with retirement savings
This year you can withdraw up to $5,000 per parent from your retirement accounts to help with birth and/or adoption expenses. In 2020, you won't have to pay the 10% penalty for early withdrawal. However, you will have to pay income taxes on the amount withdrawn.
FYI: consult your financial advisor or benefits coordinator before withdrawing from your retirement funds. As always, before you borrow from your retirement funds it's wise to look for other options to cover these expenses.
IRA age limit for contributions
For 2020, as long as you have an earned income, there will be no age limit for contributing to your IRA. The 2020 contribution limit is $6,000 for those under the age of 50, and $7,000 for those over the age of 50. Whereas, the old rule did not allow contributions to an IRA past the age of 70 ½.
---
Summit CPA Group is a distributed virtual CFO firm with a non-traditional approach to accounting. Our amazing team of CPAs and accountants provide professional Virtual CFO Services and 401(k) Audits for companies all over the United States—many of which are remote companies as well. The Summit team fully understands the accounting, bookkeeping, cash flow management, and business tax nuances that come with being distributed, and they love helping clients overcome these challenges through their own experience and expertise. Contact our office at 866-497-9761 to schedule an appointment with our advisors.