It's that time of year, ready or not, to file your tax return. Have you taken precautions to protect your income tax return?
The Problem
So, you just talked to your tax accountant who informed you that you will be receiving a pretty sizable tax refund this year. Now all you have to do is wait for a week or so and the IRS will direct deposit your refund into your bank account. That's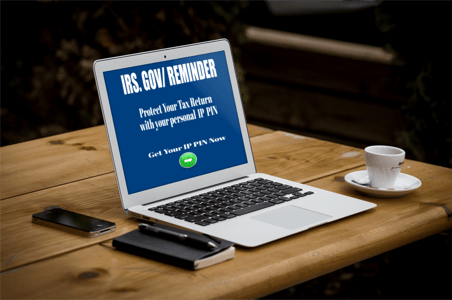 good news, right? Well, not if the next day you receive a call from your accountant telling you that someone else has already used your Social Security Number to file a return.
The good news is that eventually, you may still be able to get your tax refund. The bad news is it may take much longer for you to receive your refund. It's important that you report this to the IRS and work with them to resolve your identity theft case.
The Solution
Starting this tax season, ALL, taxpayers that can verify their identity, can obtain an IP PIN. You can protect your tax return by using an Identity Protection PIN (IP PIN).
The IP PIN is a 6 digit PIN and a "one-time" number that is sent to you by the IRS to be used along with your Social Security number as an added protection when you file your tax return. You will receive a new IP PIN from the IRS each year. Any unauthorized person trying to file a tax return in your name with only your Social Security number will not be able to file without your IP PIN.
How to get your IP PIN
To get an IP PIN, visit the IRS's "Get an IP PIN" tool and opt into the program. The IP PIN is available to any taxpayer who wants one. Once you opt in, it may be tough to opt out, at least for now because there is no opt-out feature, though one will be added in the near future.
Already a Victim of ID Theft?
If you are already a victim of ID theft, you may need help from a professional in order to get your identity fraud case resolved with the IRS. You can also find tips for a resolution on the IRS website.
At Summit CPA, we are here to assist you with all of your tax and financial needs. Contact our office at 866-497-9761 to schedule an appointment with our advisors.