It feels pretty good to get a big refund on your taxes each year, doesn't it? Everyone can use the extra income, right? However, did you know that getting that big refund is actually costing you money? Here's a couple of things to think about.
* There is no interest paid on refunds. If this money was in your hands, you could have invested this income, used it to live on throughout the year, or to pay off debt during the year. For example, you could have put this money in your 401k and had tax deferred on both your investments and its earnings. How much more could have been earned in your retirement savings if this amount were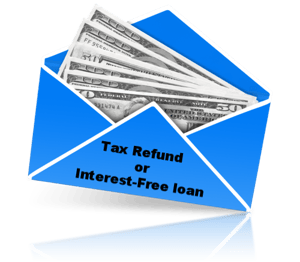 matched by your employer?
* Although most taxpayers receive their refund checks soon after their taxes are filed, under certain circumstances or when errors are made, you refund may be delayed or even stopped.
How can you can manage any potential tax refund?
* Consider reducing your estimated tax payments or withholdings. For most taxpayers, withholding must equal either the prior-year's tax or 90% of the current year's liability. It's fairly easy to avoid over-withholding when your annual income only changes little each year.
* You should consider filing a revised Form W-4 withholding statement with your employer if you're having too much withheld from your paycheck.
The problem is more complex for those taxpayers with fluctuating income or multiple sources of income. There is a worksheet with Form W-4 provided by the IRS, however, many find this form complicated.
At Summit CPA we offer multiple resources to assist you with all of your tax and financial planning needs. Contact our office at 866-497-9761 to schedule an appointment with our advisors.