Whether you've just started a new business or you've been in business for many years, you need a succession plan for multiple reasons. Maybe you just want to retire and enjoy life or you just want to move on to something different. Or, what happens if there is an illness, disability, or death? What will happen to your business? You have the ability to decide what happens by creating a succession plan.
Having a good succession plan in place will allow your business to continue to prosper even as you pass it along to a new generation. Below are some basic steps to consider for the survival of your business.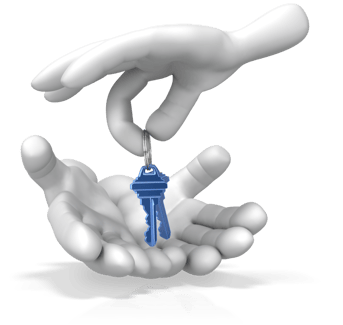 Your successor. This could be a family member(s), an employee, a business partner, or maybe you will want to sell your business. Although each of these choices may need a different plan, if you have a partner, consider a buy-sell agreement. This will allow things to transition more smoothly when, or if, you or your partner decide to leave the business for any reason.
Timeline. Apart from a death or disability, a timeline is very important. Creating an advanced timeline for a planned departure will help your successors to gain the experience and learn the skills needed to take over control of the business.
Maintain financial records. It's important to maintain accurate and complete financial records in preparation of a fair business valuation for multiple reasons. For example:
You deserve a fair price for your business.
When selling your business, the new buyer and his creditors will need proof that the purchase price is a fair price.
Your business valuation may need to endure scrutiny from the IRS.
Establish a financing plan. Your plan should consider your future financial needs and provide a process for your successors to meet those needs. This plan might include things such as:
Life and disability insurance.
Employee stock ownership.
A stock redemption plan.
Professional advisors. You will need a team of professional advisors to complete your plan, such as:
An accountant.
An attorney.
An insurance agent.
Your banker.
Each of your professional team members will play an important role in the completion of your succession plan. Without a plan of succession it may result in financial loss or even the loss of your business. The creation of a well-designed plan will help to protect your family, employees, partners, and your customers.
Do you need a buy-sell agreement? At Summit CPA we offer multiple resources to assist you with your business needs. For assistance, contact our office at 866-497-9761 to schedule an appointment with our advisors.