This is a great time to clean up your QuickBooks and get ready for 2022. There are 3 things you can do to get things in order and ready to go.


It's time to wrap up all the things you didn't get done in December and get ready for January 2022 so that you are prepared to get right to work. Though you may already have a big to-do list for the New Year, it will be in your best interest to get your software ready to go. More importantly, you will be glad you did when it's time to place orders and add new customers.
So that you can complete as much of your work for 2021 as possible before 2022, below are some suggestions to help.
1. Run 4 critical reports.

Whether it's for you or for a customer, there's so much going on in December that some bills may slip through the cracks and not get paid. So that you get what is owed to you and pay your bills, you should generate these 4 QuickBooks reports:

A/P Aging Detail

.

This report will tell you if you are up-to-date on money you owe to individuals and companies.



A/R Aging Detail

. This report will tell you which customers owe you, how much they owe, and when the payments are due.



Open Invoices

. Although it's possible there are duplications in A/R Aging Detail, this report isolates only your unpaid transactions.


Unpaid Bill Details. This report sets apart only the bills that have unpaid balances.


Create past-due statements for customers.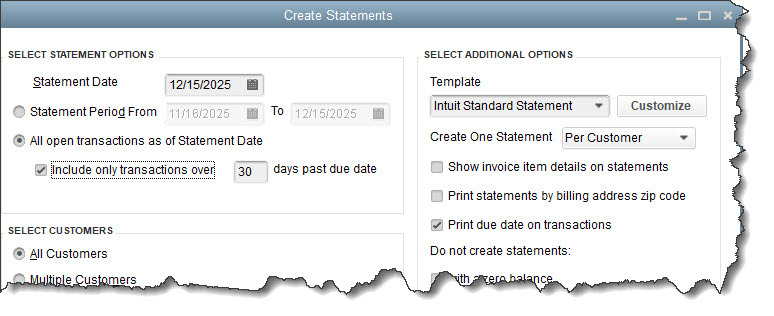 One collection method you can use if you don't want to communicate directly with overdue customers is to send statements.

You should make the decision early in the year about how much pressure to use on customers who are late paying your bill. Especially, for customers that are more than 60 days late with a payment and 30 days if it's a large balance, you may need to make a call, send an email, or sent a statement informing them their payment is late and they need to make a prompt payment.

These documents will provide details of any financial activity between you and your customers for a given period of time. To do this, open the Customers menu and click Create Statements. Check the options in the window that opens and indicate your preferences. If customers don't respond to your statements within 10 days, then it may be time for a phone call.

2. Take a good look at your inventory.

Especially if you had a busy holiday season or if it's just been a while, it's very important that you have a good look at your inventory. A good way to start is by opening the Vendors menu, scroll down and hover over Vendor Activities, and click Inventory Center.

If you don't happen to have much inventory, you could just highlight each entry under Active Inventory, Assembly over to the left. The window that opens up on the right side of the screen holds a large amount of detail about each item. However, if you sell a lot of different kinds of items, that will take too much time. In which case, you might run one or more of the reports linked from this screen. The QuickReport may be helpful.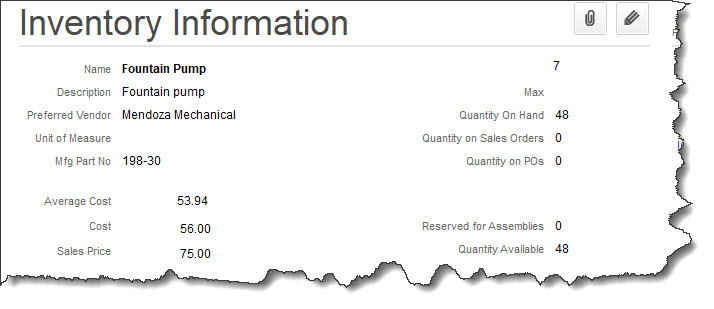 The QuickBooks Inventory Center will have a lot of information about individual items you sell.

Tip: If you would like to adjust the quantity of an item you have on hand, click on the down arrow beside in the Manage Transactions lower left side and choose Adjust Quantity/Value on Hand.

3. Setting Up Online Financial Connections
There are 2 tools that can have tremendous impact on your daily workflow, your ability to get your customers to pay faster and your ability to understand where you stand financially every day. They are:
Online Banking. You have the ability to connect QuickBooks to many financial institutions and import your cleared transactions daily. This is what the Bank Feeds Center is all about. You can also see what transactions have gone through and not have to wait for your statement each.


Online Payments. If your customer can only pay your bill by sending a check through the mail each month, you're likely receiving customer payments much slower than you would had you signed up for

QuickBooks Desktop Payments.

Which allows you to process credit cards, eChecks, and ACH payments.
Though this may be a very busy time of year, it's very important that you keep your finances in good order so you can start the new year out right.
At Summit CPA we offer QuickBooks consultation. If you would like further information on how we can assist you with your bookkeeping needs, contact our office at 866-497-9761 to schedule an appointment with our Virtual CFO.