Have you heard the expression "you have to spend money to make money"? Although, normally it's a good idea to keep your overhead costs low so that your profits are higher. Especially those standard items such as, rent and utilities. The list below contains 5 areas that you may want to consider spending a little more on to improve your profits
Marketing
It just makes good sense to invest in this area of your business. By developing great marketing techniques you can communicate with current and potential customers about your business and the products or services you offer. Start by setting up a website that looks appealing and is easy for your customers to navigate and see what your business has to offer. Be sure to put your business information (phone number, address, FAQ section, etc.) just in case your customers have questions or need assistance. There are multiple ways to get the word out. Social media is a great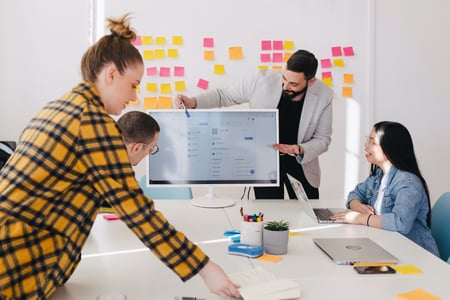 place to start.
Accounting
The most successful companies invest in accounting services in five areas:
Accounting technology

Accurate bookkeeping

Thorough reporting

Tax minimization

Professional consulting.
Business owners that cut corners in any of these areas, usually find that it costs them more money in the long run to clean up the problems that result. Accountants see thousands of financial reports in their careers and they have developed an eye for opportunities that a business owner may not see. Having an outside perspective into your business is a good investment that can help you discover great opportunities in your business.
Having an up-to-date accounting system minimizes maintenance and troubleshooting costs. It is essential for compliance reporting and decision-making that you make sure the bookkeeping and reconciliations are done properly. An accurate set of reports allows a business owner to make smart decisions about running their business, and minimizing taxes helps you keep more of what you make.
Tools
Having the right tools to do your job makes a lot of difference. It makes good business sense to provide your employees the best software and computers on the market. If you have slow computers or need to update your software, you are not getting the most bang for your buck. In fact you may even lose money due to lost or slow productivity.
Training
As your business grows you may need to up your game when it comes to training. Well trained employees goes a long way when dealing with customers day to day. Learning and implementing new skills will keep your business growing and from becoming stagnant. Perhaps you could offer to pay for a course in project management or communications skills. You could also offer a refresher course in technology or marketing to ensure your/employee skills are up to date. Keeping your/employee skills up to date is always a great investment that will pay back big dividends. At some point, cross training employees would also be to your benefit.
Employee Perks and Benefits.
Not only will providing decent benefits and perks help in retaining your employees, but it will give them motivation to be more productive. When employees are happy it shows when they deal with your customers. Depending on your type of business, you could think about offering flex time, the ability to work from home if necessary, personal days, health insurance, or a little extra vacation time.
Are you ready to get an edge on your competitors? At Summit CPA we offer multiple resources and techniques to help you get on the right track to attain your goals. For more information on how we can be of assistance to your company, contact our office at (866) 497-9761 to schedule an appointment with our advisors.