Although the majority of people will file their taxes by the April 17th deadline, if needed, you do have the option to file for an extension that will delay your filing date until October 15th. So, when should you consider filing an extension? Here are a few examples: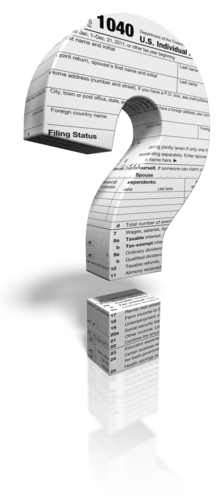 * Incorrect or missing information. If you received a form that you needed to file your return and discover it has incorrect or missing information, it's usually a better idea to wait for the corrected form before you file.
* Retirement donations for the self-employed. If you're self-employed filing an extension may buy the time you need to fund an SEP IRA. However, this extended time does not apply to a traditional IRS or Roth IRA.
* Roth IRA rollover amount re-characterizing. Did you roll funds from a traditional IRA into a Roth IRA? You may see the need to reverse the investments later if they lose value. This process can be done "up to" the extended October 15th tax filing date and in some cases this may make sense to wait until the extended deadline.
NOTE: The passage of the Tax Cuts and Jobs Act eliminated the re-characterization process so 2017 is the last year you can use this on your return.
* Avoid late fees and filing penalties. There are 2 tax penalties that will come into play if you do not file a tax return, a late filing penalty and a late payment penalty. When you file an extension you may push out a potential late filing penalty for another 6 months.
Just because you file an extension, it does not mean that you don't have to pay your taxes by April 17th. The extension only gives you more time to file your return. If you under estimated the amount of taxes that you owe you may also owe interest on the amount. However, if you can't pay all the tax at one time you have the option to set up monthly payments until your total tax bill is paid in full.
FYI: You should be aware that the installment plan includes fees.
Need help? Contact our office at (866) 497-9761 to schedule an appointment with our tax advisors.