When you're self-employed you don't have that same access to a retirement pension or 401(k) plan like those working for a business. Saving for retirement is strictly up to you. Since you depend on contract work for your income, saving may be a little harder, depending on the job market and demand of your service or product.
The important thing is that you don't put off saving for your retirement. The sooner you start, the more prepared you will be when it's time to retire. Dependent upon your earned income and the amount you plan to contribute each year towards your retirement, you may have a few options.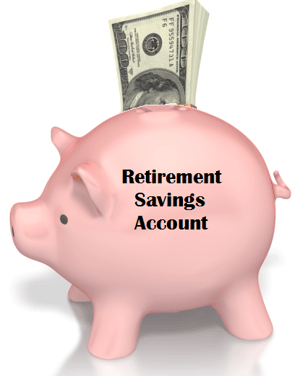 * Roth IRA. One of the simplest ways to save when you're self-employed is the Roth IRA. In 2018 you can make contributions up to $5,500 per year (an extra $1,000 for those 50 or older), and this has tax benefits too.
The Roth IRA is pre-tax contributions. A Roth IRA is not subject to taxes. You do not have to pay taxes on your gains or distributions. Unlike traditional IRA, which are taxable at your current tax rate, you don't have to wait until age 59 ½ to take a distribution without penalty nor do you have to take an RMD at 70 ½ years old. However, a Roth IRA has income limits and you cannot exceed your earned income.
According to the IRS table your contribution to a Roth IRA is affected by the amount of your modified AGI.
* Single, head of household or married filing separately and not living with your spouse during the year will have reduced contributions if your income is above $120,000, no contributions when income exceeds $135,000.
* Married filing jointly or qualifying widow(er) will have reduced contributions if your income is above $120,000, no contributions when income exceeds $135,000.
* Married filing separately if you lived with your spouse at any point during the year, will have reduced contributions if your income is above $0, no contributions when income exceeds $10,000.
For those of you earning too much income for Roth IRA contributions or wanting to contribute more than the allowed maximum, the options listed below may be a better fit for you.
* Self-employed 401(k). This is a "tax deferred" account. This option has no income caps and offers higher contribution limits, though you still cannot exceed your earned income. Using this option you can contribute as the employer and the employee. Employee contributions for 2018 are $18,000, your employer contributions must not exceed 25% of your total compensation. For those 50 years or older, you can contribute and extra $6,000 to your plan.
Your self-employed 401(k) contributions can grow tax free. However, your distributions are taxable at your regular income tax rate (i.e. tax deferred account) and you can take a deductions for the employer contributions as well.
SEP IRA. This plan is similar to the 401(k) in regards to contribution limits, $55,000 with caps at 25% of your earnings for 2018. Tax treatment is similar to the self-employed 401(k) and the contributions can be used as a deduction to lower your income tax and your gains are tax free. When it comes time to take distributions, you will be taxed at your tax rate. SEP rules:
* There are wage limits of $135,000 for single filers and $199,000 for married couples filing jointly.
* The maximum annual contribution is $5,500. If you are 50 years old or more you can add an additional $1,000. You can make contributions from January 1st until the tax filing deadline (April 15, 2019).
At Summit CPA we offer multiple resources to assist you with all of your tax and financial planning needs. Contact our office at (866) 497-9761 to schedule an appointment with our advisors.