You may or may not be ready to sell your business at this time but eventually you may want to sell. Maybe you'll be ready to retire, become ill, or maybe someone will come in and give you an offer you can't refuse. Either way, you have put a lot of hard work into your business and of course you want to get the best selling price for your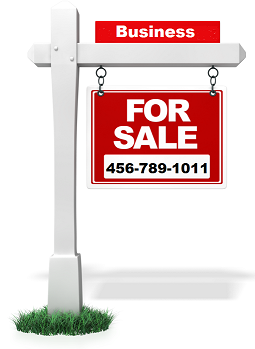 investment when the time comes. Early planning in advance of selling will help you to get the best value. Here are some preparation tips to give you a head start.
* Your team. You may already have a professional team in place. However, it can be a complex process when it comes to selling a business. There are 3 professionals you will want on your team when it's time to sell:
** Accountant: to help review your financial statements and investments. As you get closer to selling, go over your business financial statements as well as your tax returns from the last three years.
** Attorney: to create any necessary legal documents for the process and to help you negotiate the terms of the sale.
** Broker: One that your trust to evaluate the worth of your business as well as finding interested buyers. A broker will want to present a clear and compelling financial picture to a client, and that will include a year-to-date financial report.
* Exit strategy. With the help of your team of professionals, create a clear picture of what selling your business might look like. Make a list of the risks and opportunities that could affect the valuation of your business. Plan an ideal scenario as well as your plan B strategy. This will help you avoid getting backed into a corner and selling at a discount.
* Improve sales. If your sales are in decline, even if it's just a seasonal decline, this is not a good time sell your business. Have a plan in place that will boost your sales and cash flow when you're ready to sell. You could liquidate excess inventory, increase your marketing and promotions, and collecting on your accounts receivables are all good ideas to improve your sales.
* Evaluating buyers. Work with your broker to insure that buyers are pre-qualified by a lender. Don't seem over eager. Be prepared and take your time. You don't have to take the first offer that comes along.
* Plan for after the sale. Sometimes a buyer may want a clause stating that the previous owner stay on for a while as an adviser. If this is something you've agreed to in the contract, be sure it's only for a period of time that is suitable to you. Be sure to work with your accountant on a tax strategy for the proceeds of the sale.
At Summit CPA we offer multiple resources to assist you with all of your tax and financial needs. Contact our office at (866) 497-9761 to schedule an appointment with our advisors.