The sale of your business may be the furthest thing from your mind right now, but how about in the future? Right now you're probably just concentrating on growing your business and making a good profit. But at some point, whether due to age, illness, or some other life event, you may decide to sell your business. Who knows, someone could walk through the door and make you an offer you can't refuse.
Why not plan ahead for the future sale of your business so that you can get the best value out of your investment? Below are some tips to consider as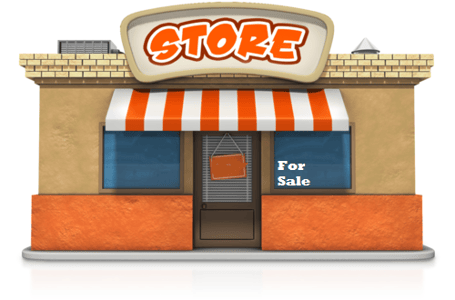 you plan ahead for a future sale.
Your team. The larger the business the more complex the selling process. Surround yourself with the best of the best. You'll need 3 types of professional in your team.
* An accountant (CPA). To manage your finances.
* A lawyer. To take care of any legal issues or documents.
* A business broker. To measure the value of your business and find buyers.
Your exit strategy. With the help of your professional team you can develop an idea of what selling your business might look like. Create a plan to show the risks as well as the opportunities that may affect your business valuation. If you have a good plan and a backup plan, it may keep you from having to sell your business at a discount.
Clean up your finances. The closer you get to the point of selling your business, it's important to take the time to review your business financial statements and tax returns for the present year and the previous 3 years. This way your broker can present a clear and compelling financial picture to potential buyers.
Improve your sales. Have a plan to boost your sales and cash flow before you sell the business. No one wants to buy a business that has declining sales even if it's only a seasonal decline. You might increase your marketing and sales promotions to liquidate your bloated inventories and collect on your accounts receivables.
Evaluate the buyers. You may get many offers that will seem great, but financing could be an issue. Take your time when offers are made and don't just jump in with both feet at the first offer you get. Work with your broker to find a buyer that is prequalified by a lender.
Create an "after-sale" strategy. You need to work with your accountant/CPA for a tax efficient strategy for the income at the sale of the business. Sometimes a buyer will want to include in the sales contract that the owner will stay on as an advisor for a period of time. If this is part of the sales contract, make sure it's a time frame that you are comfortable agreeing too.
At Summit CPA we offer multiple resources that will help get your business on the right track. For assistance, contact our office at (866) 497-9761 to schedule an appointment with our advisors.