Sometimes you just don't have the cash or maybe it would just be easier to pay your tax bill with a credit card. After all, most of us are used to paying for many things in our daily life, with a credit card. Even though you have this option, is it really a good choice to pay your taxes with a credit card?
The IRS commissioned a few credit card merchants (Mastercard, Visa, Discover, etc.) to offer this as a payment method for your tax bill. But there is a catch. Unlike retailers or grocery stores, who split a fee with their credit card bank, the transaction processor, and credit card company, the IRS does not split the fees. It is up to you to pay any fees that are charged.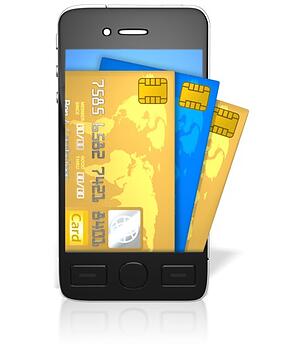 The IRS calls this fee a "convenience fee". The convenience fee is based on a percentage of the amount you charge, from 1.87% to 2.25%. The minimum charge is from $2.50 and $2.69. For example: The convenience fee for a tax bill of $150 would have an added convenience fee of $3.75. A tax bill of $4,000 would have an added convenience fee of $90. In addition, you may owe other interest fees if you don't pay your charge bill in full when the payment comes due.
As an alternative to using a credit card to pay your tax bill you may be able to:
Borrow the money you need from a family member.
Get a short term loan from your local bank or credit union.
Qualified taxpayers can apply for an installment plan with the IRS. Although there will be a setup fee, the monthly interest charge may be lower than fees charged for a credit card. This option should be reviewed as soon as possible so that you can avoid paying penalties on top of interest charges on your installment payments.
So that you aren't caught off guard next year at tax time, establish a plan to pay your tax bill throughout the year by increasing your payroll withholdings. This will be less of a hardship than coming up with a lot of extra cash at tax time.
At Summit CPA we offer multiple resources to assist you with all of your tax and financial planning needs. Contact our office at 866-497-9761 to schedule an appointment with our advisors.