As a business owner you may start out trying to wear the many hats it takes to keep things up and running smoothly. However, sometimes when it comes to keeping accurate and up-to-date financial records, it may not top your list of priorities. Before you know it your bookkeeping is a mess and you can't find anything. This could mean a disaster to your business.
You could hire a bookkeeper to relieve some of the work burden. But sometimes it may not be the right choice for your business when you take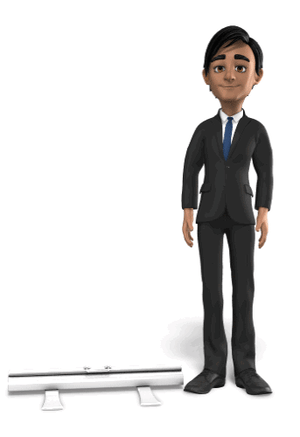 into consideration the salary and benefit package you will need to offer. Before you hire an in-house bookkeeper, why not look at other options before you decide? Below are 5 reasons that you may want to consider outsourcing your bookkeeping services.
Growth. As your business grows you may find you need more services than when you first started your company. Outsourcing your bookkeeping needs will allow you to increase your services and oversight without having to hire and train additional employees to do your bookkeeping.
Train and manage. Many small businesses don't have the funds or the time to hire and train bookkeeping employees that may or may not stick around. Outsourcing your bookkeeping means having someone that you trust, who is up-to-date, and has the latest bookkeeping software as well as comprehensive knowledge of tax rules and reporting methods. This will make a huge difference in keeping your financial and bookkeeping needs accurate and current.
Your resources. When you try to save money by keeping your own books or even giving the job to an employee, you may be using valuable time and energy that could be used to grow your business. You can maximize your resources for other important tasks when you outsource your bookkeeping.
Audit and tax ready. When you leave your bookkeeping needs to the professionals your financial records will be current, accurate, and ready when it's tax or audit time. Having your financial records current will also help in case you need a bank loan for your business or to satisfy your investors.
Privacy. Your financial information is something that every person and business wants to keep private and secure. It's essential if you decide to outsource your bookkeeping that you find a company with a good reputation that you can trust with your financial records. Ask for references. For peace of mind, ask others in your industry for references.
Whether you just want to keep up with your cash flow or you need current records to get a bank loan for your business, it's vital that you have current and accurate financial records. Outsourcing may not be cost efficient for every business but it doesn't hurt to check out your options.
At Summit CPA we offer multiple resources to assist and help your business grow. Are you ready to get an edge on your competitors? Contact our office at (866) 497-9761 to schedule an appointment with our advisors.