There has been no change to interest rates in 1st quarter of 2018. The rates will remain at:
* Over payments at 4% (3% for Corporations).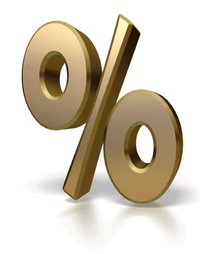 * Corporation over payments are 1.5% for any portion exceeding $10,000.
* Under payments are at 4%.
* Large Corporation underpayments are at 6%.
Interest rates are determined using the Internal Revenue Code on a quarterly basis. Over payment and underpayment rates for taxpayers (not corporations) are at the federal short-term rate plus 3%.
Usually, corporation underpayment rates are the federal short term plus 3% and over payments are the federal short term rate plus 2%. Large corporation underpayments are federal short term plus 5%, any portion of tax over payment that exceeds $10,000 is federal short term plus 1.5%
For further information visit the IRS website or if we can be of assistance contact our office at (866) 497-9761 to schedule an appointment with our advisors.