There is a lot of work to running a successful business. You may also think that no one can do the job the way you want it done. Sometimes, you may be right. However, if you have hired competent employees there is no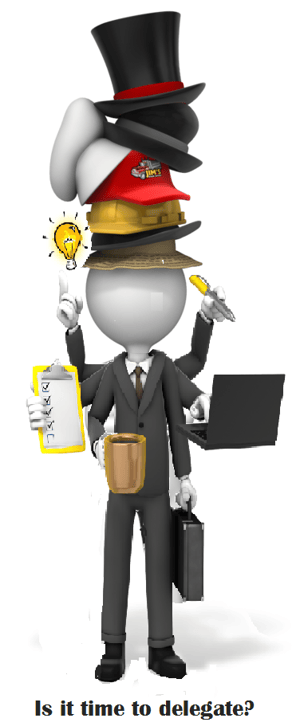 need for you to do everything yourself. Learning to delegate efficiently is likely the best way to a successful business, and it will mean a lot less stress for you.
Once you learn to delegate your business will begin to run more smoothly and you will have a lot more free time to spend with the family. Here are some suggestion:
* Have a plan. You will need to decide what tasks you want to delegate and which employee will be responsible for that job. It doesn't have to be a permanent job assignment, but you need a plan in place to divide the different jobs. Some employees will be better at certain things than others so you may need to make some adjustments at some point, but at least you will have a starting point.
* Find the most reliable and self-sufficient employees. Choose an employee that you can count on to be reliable and who can think for themselves. It defeats the whole purpose if you have to continuously guide an employee through the process.
* Give authority. If an employee is required to obtain your approval on each and every decision you may as well be doing the job yourself. Once you've chosen a reliable employee, give them the authority to act independently and make decisions on your behalf, when necessary. Though there will still be times they should ask for your approval first.
* Keep track of work progress. You can't keep looking over your employee's shoulder, but you will want to keep track of employees and their progress. Do your best to sensitive in handling this aspect.
* Examine the results. You must examine the results to ensure that the work has met your expectations. This is a learning experience for both you and the employee. If things are up to par, offer constructive criticism for how improvements can be made.
You can loosen the reins as you become comfortable with delegating the workload. As you spend less time doing the routine daily tasks, you will have more time to devote to growing your business profits as well as some time for yourself.
At Summit CPA we offer multiple resources that will help get your business on the right track. For assistance contact our office at 866-497-9761 to schedule an appointment with our advisors.