If you were to take a trip without a map or GPS you may find yourself lost. You will get the same result if you try to running a business without a plan in place.
A business plan is like a map. You might say that map is your company's guide into a successful future. A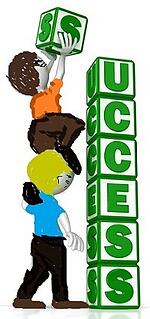 good business plan will not only tell you where you are, but it will tell you where you are headed. Your plan will also provide potential lenders and investors a portrait of your company.
Plans differ from one business to another but there are certain things that are essential to make your plan work. For example:
* Define your market and identify the competition. How does your product or service differ from others? Why should someone buy your product or service instead of others that compare?
* Determine your product and delivery costs and calculate your product pricing.
* Will you need new skills or equipment to compete now and in the future?
* Do you have a marketing scheme?
* How will you get the capital needed to make your business plan a reality?
* Examine your key operating ratios, and determine projected profits for the years
Many business plans fail because they lack details. When you have a well-developed business plan in place you will gain respect from lenders and investors. At Summit CPA we offer multiple resources to help your business succeed. For assistance, contact our office at (260) 497-9761 to schedule an appointment with our advisors.