There are many different and important aspects to think about when running a business, so it's no wonder that inventory management may not always be a top priority. However, for a growing and successful business, inventory management levels are key. Below are reasons why inventory management should be a priority.
Damaged inventory. If you have a lot of inventory sitting in the warehouse taking up space, that is damaged or past it's sell by date, that's wasted cash, which hurts your profit margin. When you have good quality control practices in place, it will work to get those damaged or defective goods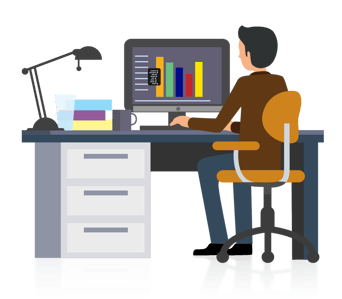 returned in a timely manner for refunds or credits for these items. If there is a sell-by date, quality control will help ensure that the product is on the shelves well before the expiration dates. Soon you will find that you have up-to-date products, more storage space, and much less wasted cash. You will also be able to track and compare your savings year to year.
Profits. It may take a bit of finagling but if you have a good system set up, you can receive inventory as it's sold. You can do this by setting up your system to automatically reorder when inventory reaches a certain level. This will also help you find the inventory that doesn't sell as well as others. You will find that you are saving cash and storage space. You can use the extra cash for marketing, new products, or equipment that can boost your profit margins.
Forecasting. It's hard to get an accurate forecast for your business when you can't trust your inventory process. You may even find that you're flying blind on budgeting as well as the preparation for any future expenditures. Your forecasting will become more accurate when you have a handle on your inventory needs and purchasing-to-sales cycle. Create a rolling 12 month sales forecast that provides the details of your major product lines.
Customer relationships. After you have optimized your business operations, you will also increase your customer's experience. You can slash prices without hurting your profit margin, improve your lead time, and you may be able to actually add new products with any extra cash. With your inventory process working smoothly you can now focus on improving your products as well as your marketing targets to improve your sales.
By giving your inventory management the attention that it needs now, it will pay off both now and in the future to boost your bottom line.
At Summit CPA we offer multiple resources to assist and help your business grow. Are you ready to get an edge on your competitors? Contact our office at (866) 497-9761 to schedule an appointment with our advisors.