Large or small even successful businesses can have cash flow issues. Maybe you have a few slow months, a natural disaster, or lose a major client. Especially if you're a small business with only one or two clients. But, there's good news. There is a way to pay your bills even in those tough months. Consider these strategies to keep your cash flowing.
Your plan. It's essential for a business to have a budget to keep the business running smoothly. As time passes you will be able to identify and predict the highs and lows of the business. When you understand the times your business sees high cash flow, it will be a lot easier to set aside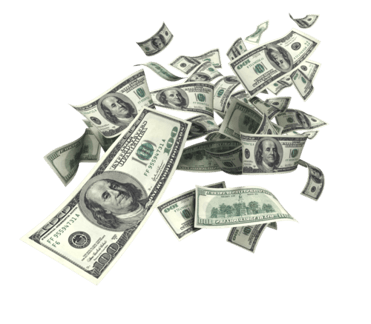 cash for those low cash flow times.
Installing and utilizing a good bookkeeping program will help you determine how much cash flow your business produces at any given time. It will also allow you to generate reports to show you the cash flow trends of your business throughout the year. Over time you will have the ability to predict and prepare for a future slowdown.
Create an invoice system. Having an automated invoicing system in place will improve your chances of getting paid on time as well as how quickly you get paid. You can set the amount of time for a client to pay an invoice and follow up when an invoice is late. You can avoid fees by asking your customers to pay by cash or check, but you may want to offer a credit card option to your clients too.
Income protection. The best way to protect your business, your income, and yourself is to buy sufficient insurance to cover all these important things. Talk to your insurance agent to ensure you have the correct amount and kind of insurance to keep your business running without interruption. Having the correct insurance will help to replace lost income if your business is unable to operate due to property loss covered in your policy.
Get a line of credit. It may be a good idea to set up a line of credit for your business to cover your expenses when funds are not available. Unlike a regular business loan, a line of credit will be there until you need it. Depending on your terms and needs, you can borrow $100 or $5,000 if you need it. Shop around to get the best deal.
Your expenses. Rather than pay out large sums of business expenses all at once, why not spread them out in smaller amounts over time. Of course, check to make sure there are no extra fees involved. This is where "periodic payment plans" come into play. For example:
When a business carries workers compensation insurance, a good insurance company will be able to pay the premiums when the payroll is run. This will eliminate the need to make an up-front, large, estimated down payment. For any business, large or small, cash flow is always a challenge, but you can take control of your income and expenses by using the right tools to get the job done.
Do you need help with a strategy? At Summit CPA we offer multiple resources to assist you with all of your tax and financial planning needs. Contact our office at (866) 497-9761 to schedule an appointment with our advisors.