It's time to prepare for the tax season. There is certain information that are important for your return as you as you organize all of your tax records. Below is some filing tips that may help.
* Do you have a child that will need to file a 2015 tax return? Your child will need to file a return when income includes both wages and investment income, other thresholds may apply.
* Wages exceed $6,300.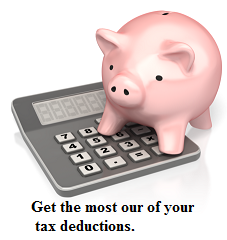 * Investment income exceeds $1,050.
* Self-employment income is over $400.
* You should consider whether you'll contribute to a Roth or traditional IRA. You have until April 18 to make a 2015 contribution (April 19 if you live in Maine or Massachusetts), you can schedule an amount to set aside from each paycheck for the next few months.
The maximum contribution for 2015 is the lesser of your earned income for the year or $5,500 ($6,500 when you're age 50 or older). Be sure to tell your bank or other trustee that these 2016 contributions are for 2015 until you reach the 2015 limit. You can then deduct these 2016 amounts on your 2015 tax return for a quicker tax benefit.
* Will you need to file a gift tax return? You may need to file a return if you gave gifts totaling more than $14,000 to someone other than your spouse in 2015. Exceptions that are not subject to the gift tax are gifts of direct payments for medical bills or tuition. FYI: Gift tax returns are due the same time as your federal tax return.
At Summit CPA we are here to assist you with all of your tax and financial needs. Contact our office at (855) 977-7623 to schedule an appointment to find out how we can make your life easier.