Just like you visit your Doctor for an annual check-up, you should also visit your CPA for an annual financial check-up for your business. Having an annual financial review will allow you to evaluate the current performance of your business, make changes if necessary, and plan for the future of your business too. Below is a list of items you should look at in your annual review.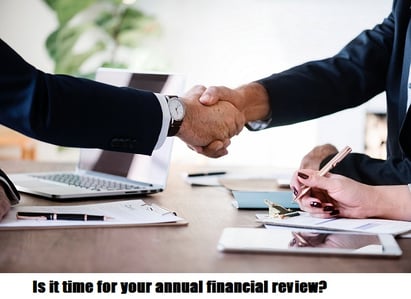 Business performance. How well did your business perform in comparison to your business plan? When you examine your sales, profit margins, and your cash-flow, did you meet or exceed your expectations?


Business strengths and weakness. Revisit your strengths, weaknesses, and new opportunities. Are you losing ground or improving? How and where can you improve?


Track your progress. Keeping track of progress is important to the success of your business. For example, What are the key performance measures that drive your business?


Marketing. Are your current marketing methods to reel in new customers working? If your methods aren't living up to your expectations, it's time to up your game and find new ways to advertise your product/ service.


Employees. Re-evaluate your team. Are you developing that superior team you wanted with unique talents? Are you giving them the training necessary to improve performance? Do you give incentives such as; merit or seniority?



Customers

. Let your customers know that you value their business. Conduct an annual customer satisfaction survey to help assess your business performance.


Insurance. You should meet with your insurance agent to make sure you have coverage adequate and appropriate for changes in your business activities and acquisitions.


Tax strategy. It's essential to have an annual tax review for your business to ensure that you're getting all the tax breaks that you're entitled to. Are you using the correct form of a business entity?
At Summit CPA we offer multiple resources to keep your business on the right track. For a more detailed analysis of your business, contact our office at (866) 497-9761 to schedule an appointment with our advisors to ensure that your business in on the right financial track.