Business has been pretty good the last couple of years so you may be considering expansion. Expansion can be a great opportunity to increase your profits. However, you need to be aware that there are risks that come with expansion too.
One of the first things you need to do is make a list of all the pros and cons of expansion. Then closely analyze the potential benefits, risks, and the cost of expanding your business. Here are a few of the benefits and risks you should consider.
Benefits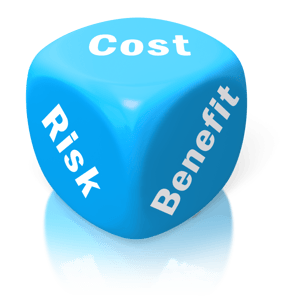 Your business should see increased buying power and operational efficiency, all of which may reduce your cost structure and improve your profit margins.


A growing business will attract more skilled employees that prefer a large company because it has more opportunities for promotion and development.


A growing business will usually have a greater opportunity to go public.
Risks
A large business generally requires more elaborate operating systems and has a tendency to be less personal. Generally, there is a more rigid management structure than a small business.


As business operations expand, it can result in operational issues due to a faster than anticipated expansion. It can also be a huge challenge to operate remote locations.


One consequence of expanding your business operations may be the loss of control. Growing companies face significant integration changes, and developing capable managers can be difficult.
At Summit CPA we offer multiple resources for your business. For a more detailed analysis of your business, contact our office at (866)497-9761 to schedule an appointment with our advisors to ensure that your business in on the right financial track.