It's no secret that scammers target the IRS to steal millions of Social Security numbers and financial information. The IRS has multiple portals that collect, process, and store huge amounts of personal and tax data, which make them a potential access point for criminals to steal your personal information and your refund. There are electronic authentication security controls in place to improve the safety of our data. However, ongoing improvements are always necessary to be compliant with the National Institute of Standards and Technology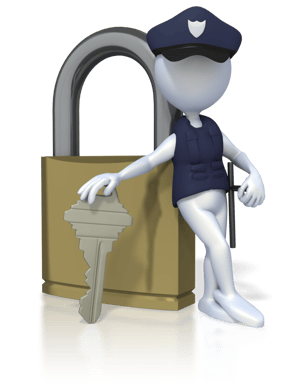 guidelines.
Here are 3 suggestions on how you can help protect your tax and identity information.
Use IRS internet applications cautiously. Be sure that you are on a secure website when using IRS portals. If at any time you're not comfortable using the internet for completing a task, consider requesting certain information via the Postal Service. You should be sure to allow sufficient time to receive any requested forms or information to prevent late fees or fines.


Obtain an IP PIN. The Identity Protection PIN (IP PIN) is a 6 digit number that will help to prevent the use of your Social Security number on fraudulent federal income tax returns. For those that are confirmed victims of identity theft, the IRS will mail you an IP PIN once the tax fraud issue has been resolved. However, if you have not been a tax-related Identity theft victim, you can still ask the IRS to issue you an IP PIN if you live in certain states, as the IP PIN is not yet available nationwide.


Your credit report. It's important that you review your credit report at least once a year to be sure there are no unauthorized activity or errors in your report. Reviewing your report is often the best way to find early warning signs that your personal information has been compromised.
At Summit CPA we offer multiple resources to assist you with all of your tax and financial planning needs. Contact our office at (866) 497-9761 to schedule an appointment with our advisors.