Do you know anyone that has invested in a not new company at the initial public offering (IPO)? Did they triple their money? It is possible for this to happen. However, most investors really don't make money investing in IPOs, they just don't talk much about it when they lose money. Nonetheless, there are investors ready to jump on the next hot IPO. So if you're thinking about investing in an IPO, before you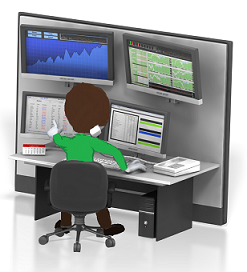 dive in, here are a few facts.
* Generally, IPOs are issued by companies that have few assets, inexperienced management, and no track record.
* The IPO under-writers are motivated to complete the transaction, collect fees, and move on.
* IPO under-writer's compensation is linked to the number of deals sold to the public rather than the quality of the firms they take public.
* A company that plans an IPO writes a brochure describing the business, details of how management intends to use the money, company growth, and expected profits. Included in the brochure will be dialogue about the markets, competition, as well as the risks of investing in the IPO.
As with any investment, don't bet the farm. You can protect yourself by doing your homework. Before you invest be sure that you understand all the risks. At Summit CPA we offer multiple resources to keep you and your business on the right track. For further assistance contact our office at (260) 497-9761 to schedule an appointment with our Virtual CFO.