Usually, there are more potential employees than there are jobs available so you have a lot of different people to choose from. But since the pandemic, there are now more jobs than employees. But that's not a good reason to hire just anyone. You still need to make sure your potential employees are a good fit for your business or you may risk losing some of your customer base.
Are you tired of wasting a lot of time and money hiring and training an employee only to have to terminate them because they can't do the job or have them quit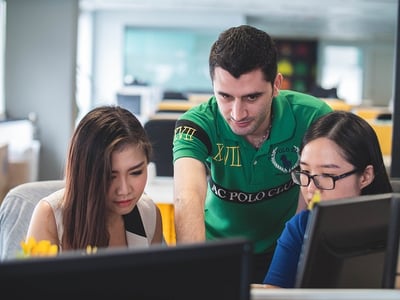 at an inopportune time? That's why you need a good screening technique for hiring your potential employees. Just remember, even the best- laid plans take time and patience and still may not work out. Screening employees can be an exhausting process.
Internship program
What if there was a way to help you work through the process of finding the right employees for your business? Have you considered creating an internship program? No matter what type of business you have, this may be a good way to find employees that fit your business. The internship program would allow you to screen potential employees before you hire them. This will also give your intern work experience and the ability to decide if your type of business is truly the career path they want to choose.
A great place to begin looking for interns is at your local high schools and colleges. It's a win-win situation for both the business and the interns. Students usually get the opportunity to earn a little extra cash and school credits for the internship and the business gets extra help and a potential employee.
So, what are the pros of the internship program?
Your business will get extra help and the opportunity to prescreen and train potential employees. You will also have the opportunity to assess how they do the assigned job, how they fit in with other employees and deal with your customers.


Students get real on-the-job experience and school credits for the internship.


Internships make great sense for entry-level positions. They also allow you to mentor a young person just starting out in the working world.


When the internship is completed, if both parties are interested, you would have the opportunity to offer a job to a trained employee that would also be interested in a position at your business.
In preparation for an internship program, you should write out the protocols for the basic tasks in detail for each position you wish to fill.
Whether you need one intern or ten interns, the day-to-day work performance will give you a good idea if you have an employee worthy of your team. At Summit CPA we offer multiple resources that will help get your business on the right track. Contact our office at (866) 497-9761 to schedule an appointment with our advisors.
,