The Virtual CPA Success Show: Episode 80
With more than 25 years of experience in the HR field, John Baldino, President of Humareso, is well versed in the people problems and workforce trends that business owners face. John sat down with Adam and Tom to discuss organizational and leadership development, coaching and training, industry trends, and how business owners can lead their teams during these unprecedented times.
"If an organization views human resources as the "HR police" that only values and enforces compliance, it's a disservice not only to HR as a discipline, but to each employee's experience of what work ought to be like." – John Baldino


The finer details of this episode:
Career mapping vs. one career map
Human resources as a service, not a department
Boomerang employees and adding skillsets for opportunities
Episode resources: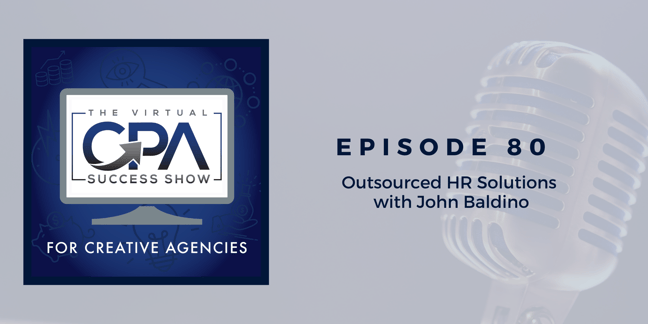 Share this podcast episode on Twitter:
The Virtual CPA Success Show for Creative Agencies 🎙️ by @SummitCPAGroup:
Episode 80 - Human Resources as a Service with John Baldino 👉
---
Want to listen to more Summit CPA episodes?