To market effectively, it's vital that know your customers. When you try to sell to "everyone" it can send a weak message, muddy your image, and waste your company's resources. When you have a satisfied customer, not only will they return but they are very likely refer others. When you're thinking about your typical customer, take into consideration their: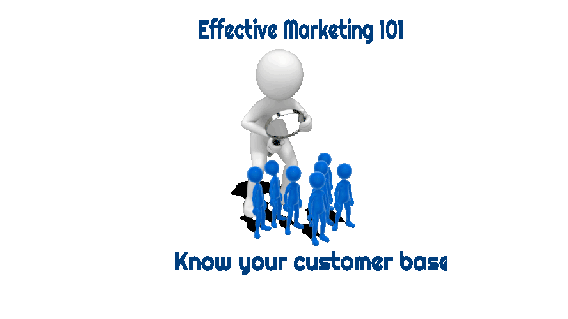 * Age
* Interests
* Gender
* Needs
* Financial status
* Social status
Now, in order of importance, list what customers are looking for when they come into your business.
* Are your customers looking for selection, quality, price, service, or a combination?
* Is efficiency, expertise, or willingness to accommodate special requests important to your customers?
* Do they demand convenience, or are they looking for atmosphere, ambience, or status?
* Emphasize what your client's value. Communicate in their manner and style when you're creating ads or other marketing tools. For example, low prices may not appeal to those who are more concerned with status, and ads to sell power tools rarely feature people in suits.
Getting to know your customers is mutually beneficial. You provide products and services that your customers find valuable while creating revenue opportunities for your company. This is a great opportunity to create a winning situation for your business and your client.
At Summit CPA we offer multiple resources that will help get your business on the right track. For all of your financial needs, contact our office at (866) 497-7623 to schedule an appointment with our advisors.