Do you use a portion of your home for a business? If you answered yes, you may be eligible for a home office deduction. This deduction applies to homes of all types and homeowners as well as renters. There are 2 options: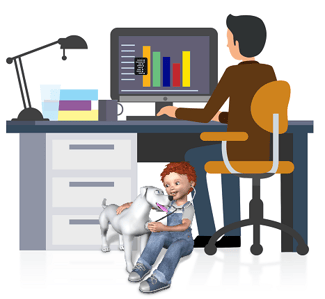 Simplified option. Using this method an

eligible taxpayer

can multiply a fixed rate ($5 per square foot) by the allowable square footage (a maximum of 300 square feet) of your office rather than calculating your actual expenses.

FYI

: Per the

IRS rules-
Allowable home-related itemized deductions claimed in full on Schedule A. (For example: Mortgage interest and property taxes).
No home depreciation deduction or later recapture of depreciation for the years the simplified option is used.
Standard option. Using this option you must calculate any actual expenses for your home office. This may include depreciation, insurance, mortgage interest, repairs, and utilities for the home office. Usually this deduction method is based on the percentage of the home that is allocated to your business. It's up to you to calculate the percentage of the home that is used for business activities.
No matter which method you choose there are 2 key requirements to qualify for a home office deduction:
It must be your primary place of business.
It must be used regularly and exclusively for your business.
As with any other tax deductions it's vital that you keep good records. The IRS may conduct an audit and you should be ready with proof to back up your deductions. For more information on home office deductions visit the IRS website.
At Summit CPA we offer multiple resources to assist you with all of your tax and financial planning needs. Contact our office at (866) 497-9761 to schedule an appointment with our advisors.