Everyone loves the holiday season, well, most of us do. There are lots of entertaining and gatherings with family, friends, and co-workers. Most of these things will include purchasing extra food, decorations, gift exchanges, and charitable donations too. It's the sort of stuff that gets us in the holiday spirit. So what if you don't have the extra cash in your budget, you can always charge it and deal with that stuff later. Right?
Before you know it, the shopping season is over, January rolls in and so do the credit card bills. They are leaving you will a huge budget buster financial headache. So, what can you do to prevent that huge budget buster financial headache?
An excellent place to start is to set up a budget for all your holiday spending. Determine what you want to purchase by making an itemized list that includes gifts, decorations, entertainment, and any special events you plan on attending. Write an estimated cost beside each item. Next, determine how much you can comfortably afford to spend and then use your list to help you stick to your budget.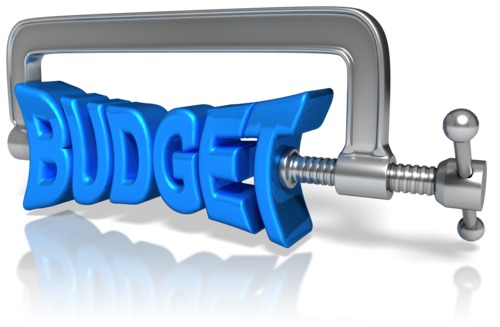 If you let things get too out of control, you may find yourself still paying for this year's holiday when it rolls around again next year. Below is a list of options you might try to help lower your holiday costs:
Draw names with adult family members and friends and give one a nice gift rather than many smaller individual gifts to everyone. Agree on spending limits.


Rather than individual gifts from parents and the kids, give a combined gift from all of you.


Offer certain family members a personal "gift certificate" they can redeem for your help, for things such as help with chores or for babysitting.


Make or bake gifts instead of buying them.


Most parents are likely to splurge on their kids at this time of year. However, don't feel like you have to buy every gift your kids ask for, have the kids make a prioritized list of things they really want. Encourage toys and board games that allow them to use their imaginations.
The holidays are not just about gift giving or receiving. Why not start your own family traditions?
Volunteer your time.


Wrapping gifts for those less fortunate.


Encourage your kids to make gifts for family and friends such as ornaments or other decorations.


Arrange family outings and fun activities, so the holidays become a series of enjoyable events. Have a movie marathon or game night for the whole family to enjoy. Make great memories to remember for years to come.
An emphasis on holiday experiences in place of shopping extravaganzas will let you enjoy the season more – both this month and next when the bills come due.
At Summit CPA we offer multiple resources that will help you stay on the right track. For all your financial needs, contact our office at (866) 497-9761 to schedule an appointment with our advisors.