Did you ever wonder why the date we celebrate Easter changes every year? Sometimes it's in March and sometimes it falls in April.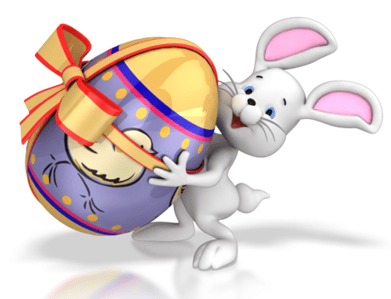 Many years ago it was thought that Easter would be celebrated on the 1st Sunday following the first full moon after the vernal equinox (spring). However, today's Western Christianity wanted a more standard method of determining the date. This is why today we celebrate Easter Sunday after the Paschal full moon date of the year.
The Paschal full moon is a bit different from the date of the actual first full moon and it varies as much as two days between the dates of March 21st to April 18th. Therefore, Easter Sunday can fall between March 22 and April 25th. This year Easter will fall on April 21st.
For many of us Easter is a religious holiday that we will celebrate by attending church services after which we will head home for a great dinner with the family. If you have little ones the holiday will probably start on Saturday night by decorating a few dozen eggs for that fun Easter egg hunt. And of course, the anticipation of what surprises the Easter bunny will put in the Easter baskets.
The staff of Summit CPA would like to wish everyone a very safe and happy Easter.

For all of your financial needs contact our office at (866)497-9761.