Two-hundred and forty-three years ago today, America adopted the Declaration of Independence which was drafted by then, 33 year old, Thomas Jefferson as a symbol of liberty on July 4, 1776. The declaration was written to justify cutting ties between England (our Mother Country) and the thirteen colonies. Included in the declaration was a list of the "grievances and self-evident truths" against the King of England.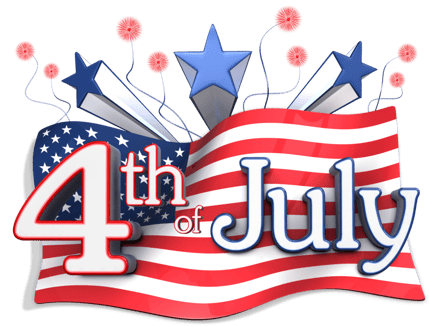 Today, we celebrate America's 243rd birthday. We've come a long way since the 13 colonies. We now have 50 states, a federal district, and 5 self-governing territories with an estimated population of 329,040,433 million people.
If AAA's predictions are right, a record 49 million people are expected to travel over the holiday. So be prepared for busy highways and skyways and those dreaded delays too. Leave a little early or a little late, but leave enough time so you're not rushed or stressed out while traveling. It makes your travel much more pleasant.
There will be many cookouts, parades, and fireworks all around. If you plan on having your own firework show, be sure that you follow all the safety guidelines.
Are you aware that more pets runaway on the 4th of July than any other holiday? Your pets don't like the loud noise of fireworks. It's best to keep your pets inside and maybe turn on the radio or TV. By turning up the volume a bit it may distract your pets from all the noise.
Other precautions to take are: make sure your pet is wearing a collar with his/your information on the tags or even a chip. Most pets that do run away will find their way back home but if they don't, check at your local animal shelters.
The staff at Summit CPA wishes everyone a safe and fun filled July 4th, surrounded by lots of family and friends.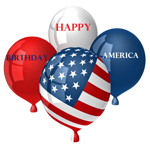 Our office will be closed on Thursday July 4th so that we can enjoy the holiday with our families. Our office will reopen on Friday July 5th. Your business is important to us, if you need assistance contact our office at (866) 497-9761, leave a message and we will return your call as soon as possible.