No one wants to see the government shut down, especially those 800,000 furloughed government employees. And, it's not just government employees that are affected by the shutdown. Are you aware that the shutdown can also have an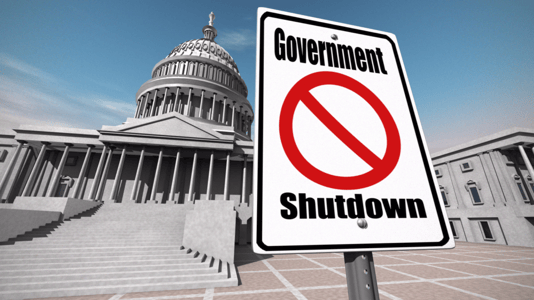 affect on small businesses? It can cause limited access to certain small business loans and it could also mean revenue losses. So if your small business was looking at the Small Business Administration (SBA) for assistance, you may be out of luck until the government opens again. Here is how the government shutdown may affect small business owners.
Loans. When the government is shutdown, so is the SBA. This means that non-excepted employees, in Washington, D.C. are unable to use federal resources. It also means that those looking for financial assistance for their small business loans will need to wait until a budget agreement is reached or look for financial assistance elsewhere. FYI: Any guarantees to back loans by the SBA, are also suspended during government shutdowns.
Spending. Small businesses that operate near a national park will see a decrease in customer traffic. This would include businesses such as: souvenir shops, restaurants, hotels, bed & breakfast, and other nearby retailers.
Contracts. Small businesses that are awarded government contracts can also be affected by a government shutdown, especially if the business is dependent solely on government contracts. There may be interruptions in contracts as well as the prevention of any new contracts during a shutdown. This will leave these businesses to fend for themselves for payroll and other expenses until they are able to file a claim to recoup their losses from the government contract. These claims may take months before a decision is made about reimbursement.
Government shutdowns can affect many aspects of doing business. At Summit CPA we offer multiple resources to get your business on the right track. For assistance, contact our office at (866) 497-9761 to schedule an appointment with our advisors.