Good cash flow is an essential part of a successful business. As a business owner it's important that you review your budget to ensure your cash flow "is and stays", as efficient as possible. So, if you haven't already, you need to add cash flow management to your priority list of "must do" tasks that you perform on a regular basis. It will take a bit of a commitment on your part but it will keep your business running smoothly. Below is a list of cash flow management tips to consider.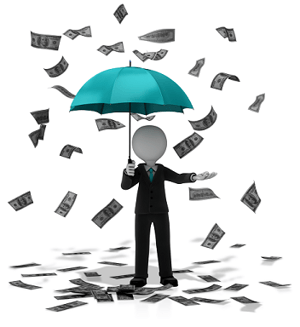 New customer credit. For the sake of your business, before you extend credit to a new customer you should do a credit check. When your customers don't pay up or pay late, you may notice rather quickly that it can put a squeeze on your cash flow.


Accounts receivable/payable. Reduce the lag-time between sending out invoices and receiving payments. One way you might do this is to give incentives such as discounts to your customers who pay early. To reduce your expense column holding costs, aim for just-in time (JIT) inventory. The JIT process is designed to maintain consistent quality while reducing your business on-site inventory. Using this system your business will place more frequent and smaller inventory orders.


Line of credit. It's possible that there could be some shortfalls as a result of excessive lag time, a weakness in your particular market, or an unforeseen business disruption. When you have a line of credit available with your financial institution, it can help you cover those times you have a shortfall. Tip: Don't allow your line of credit become a crutch to help cover-up poor cash management.


Growth. New growth expansion into new markets may bring momentum as well as additional income to the business. However, expanding facilities, developing a new product line, hiring employees, and expanding your marketing budget will all consume your cash. It's very important that you review and update your cash forecasts for accuracy on a regular basis.
At Summit CPA we offer multiple resources to assist and help your business grow. If you're ready to get an edge on your competitors? Contact our office at (866) 497-9761 to schedule an appointment with our advisors.