Are you considering a business partnership with a friend? There are a few things that you need to consider before you take that big step. Going into business with a friend may sound like a great idea, but there are some pitfalls to think about. There may also be a potential to strengthen your friendship too. Here are a few things to consider before you jump in with both feet.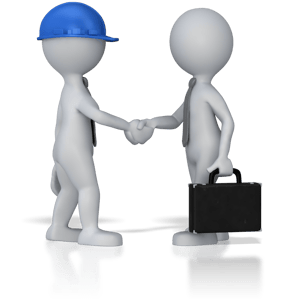 * Starting and developing a profitable business is a lot of hard and unrewarding work. Resentment can creep into any business relationship when partners feel that workloads and rewards aren't fairly distributed. Before you start the partnership you should discuss what you expect out of each other. You need to include a discussion about responsibilities, work hours, and contributions for each of you. Equally important is to have all of these things in a written agreement.
* Are you willing to lose the friendship? This is a critical and tough question to consider. After all, you will be working together every day to make the business a success. Working so closely can bring out the best and the worst in people. If this is a friendship that you don't want to lose at any cost, you should consider a different partner.
* What does your friend contribute to the business? What strengths does your friend possess that will help the business succeed? Does his or her abilities, knowledge, or resources, compliment yours? For example: one of you may be a great salesman while the other is great with the business side of things.
* A long-term business partnership takes honest communication to succeed. Even the closest business partners don't always see eye to eye, so it's important to take an honest look at how you both handle disagreements. Can you handle constructive criticism from your friend/business partner so that you can work through difficulties for the sake of the business? How about your friend/partner? This is a crucial question to consider for the success of your business and the friendship/partnership. Friends can be great business partners, but it's wise to proceed with caution.
Are you are thinking about starting a new business? At Summit CPA we offer multiple resources to get you started on the right track. For assistance, contact our office at (866) 497-9761 to schedule an appointment with our Advisors.